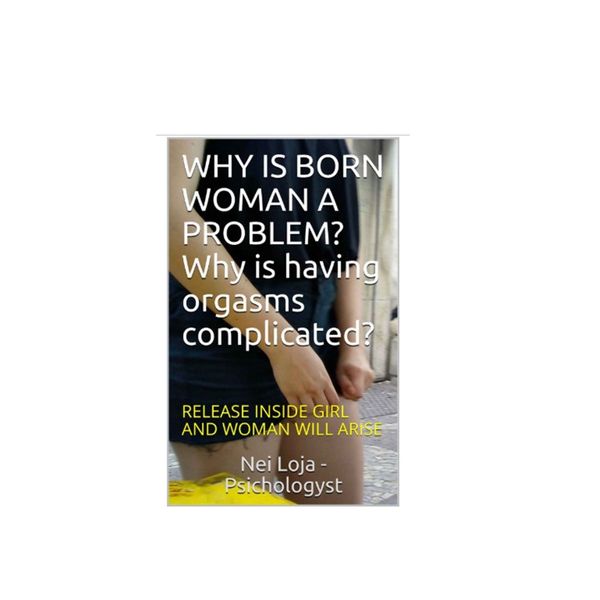 RELEASE INSIDE GIRL AND WOMAN WILL ARISE.
Women are subjected to major blockages from childhood
to Fear of SEX!

MOST IMPORTANT IS TO ELIMINATE THE BLOCKERS, FOR SURE!

How do you deal with your blockers?

ORGASM IS A WOMEN'S RIGHT, THAT MAN OF MANY WAYS SUBTRACT, BY PURE EGOISM!

But...

See the list of 10 items:

1- OF THE 900 WOMEN I KNEW, TALKED AND COUNSELED, NEITHER NONE ESCAPED FROM SEXUAL MOLESTATION IN CHILDHOOD AND THE CONSEQUENCES OF ...

2 -ALL WERE FREAKED OUT – BY THE NOTHERS, MAINLY.

3- ALSO HAVE BEEN FEARED BY RELIGIOUS.

4 - MANY KNOWING THAT THE BOYFRIEND WAS CRIMED TO DO "THINGS" WITH THEM, EVERYTHING BEING HIDDEN ...

5 - FEAR OF PREGNANCY ...

6 - PUNISHMENT? KNOWING THAT THE FIRST TIME YOU MAKE SEX, THIS IS "REGISTERED" IN YOUR VAGINA, SO YOU STOP BEING A "VIRGIN".

7 - THERE IS EVEN A LOT OF PEDOPHILES AND MOLDERS THAT MAKE ADVANTAGE OF THE GIRL'S INABILITY TO DEFEND!

8 - DESPAIR TO MARRY!

9 - FIRST SEXUAL EXPERIENCE AGAINST WILL, EITHER TO MAKE UP THE DATING, OR BY MARRIAGE FORCED BY THE FAMILY.

10 - SOCIAL PRESSURE OR BULLYNG - YOUNG PEOPLE, IN THE EFFORT OF SELF-AFFIRMATION, DISCLOSE YOUR SEXUAL ACTIONS WITH THE GIRLS OR EVEN INVENT.

NEWS THAT EVERY FOUR MINUTES A WOMAN IS AGGREGED.

How to handle all this well

to be sexually happy?

Childhood blockages are a very important part of women's problems, and solving this is what I've been doing mostly. In this case, exonerating the inner girl, now a woman, because after all, being totally clueless, mixing desire, fear and guilt, results in not feeling well with sex in adulthood, and having orgasm becomes very complicated. On the other hand, being relieved of guilt is not always enough.Vaginismus, from this point of view, as it is a physical tension that prevents the opening of the vagina, need not be much explained, but, by releasing the inner girl, the woman appears in her strength and energy.

What happens?

Apparently confirming the statistics, half of these women had no orgasm, ...

Read More