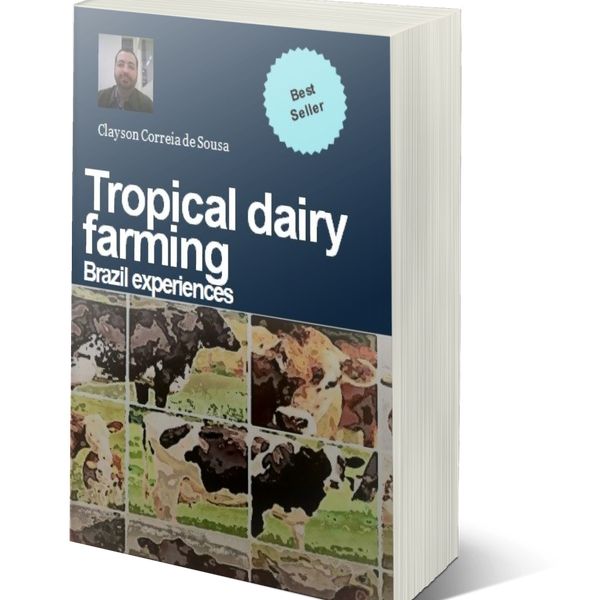 Chapter 1. Brazil's dairy socioeconomics
Chapter 2. Dairy cows productive and reproductive topics.
Chapter 3. Dairy breeds and crossbreedings indicated in tropical climate.
Chapter 4. Advances in nutrition and feeding of dairy cattle with tropical foods.
Chapter 5. Surface response of milk production to nutrients in diet of dairy cows.
Chapter 6. Nutritional composition of the main foods.
Chapter 7. Formulation of diets and nutrient levels in diets for lactating cow.
Chapter 8. Formulation of concentrate feed
Chapter 9. Minimum cost concentrate feeding formulation.
Chapter 10. Minimum cost Total Diet Formulation.
Chapter 11. Multiple mix formulation
Chapter 12. Socioeconomic justifications for producing milk on pasture.
Chapter 13. Production potential based on agricultural research with pastures.
Chapter 14. Production potential in brachiaria grass pastures.
Chapter 15. Autumn-winter forage overseed
Chapter 16. Heat synchronization and adoption breeding season, calving and drying.