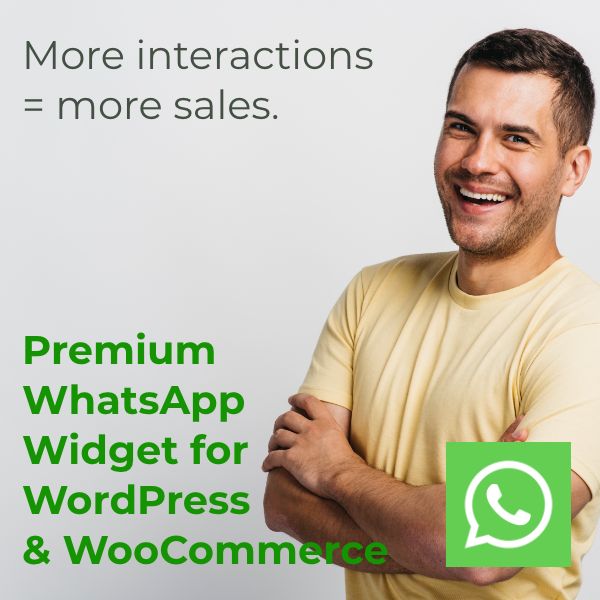 Add a WhatsApp click to chat button on your website for free. WhatsApp is the most used messenger app in the world. WordPress is the best platform to present your business to the world. Make your customers connect with you with a click. It is very easy and simple. Just install this free plugin and you can connect your WhatsApp account with your WordPress website and communicate with your users.
This plugin offers free multiagent support and logs all the messages so you can keep track of your customers. Also, you can configure the look and feel easy. Create the best experience for your customers and users enabling WhatsApp on your website.
FEATURES LIST:

Multi Agent

Fully Responsive

Fully Customizable

GDPR Ready

Auto Popup

Shortcode Generator

Enable/Disable on Mobile Devices

Enable/Disable on Desktops and Laptops

Change Popup Location

Custom Welcome Message

and more...

Read More