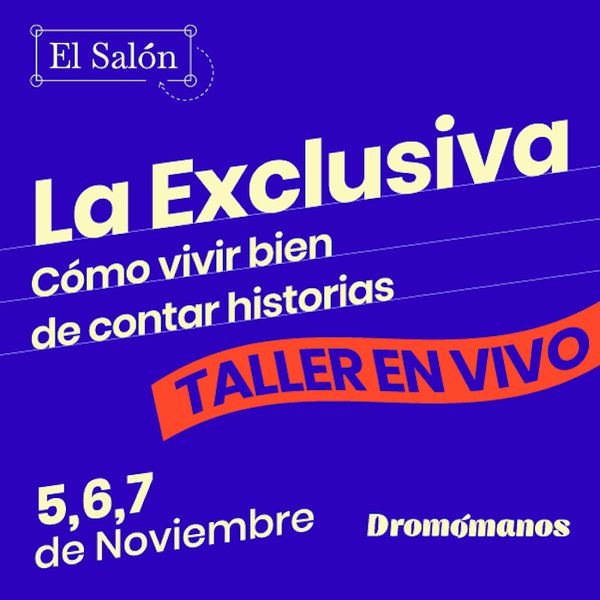 La Exclusiva es un taller intensivo de tres días con 15 grandes expertos de la industria de medios que compartirán sus métodos para contar mejores historias, venderlas mejor y ayudarte a avanzar en tu carrera.
Los expertos tienen amplia experiencia trabajando para medios como The New York Times, The New Yorker, The Washington Post, la BBC, Vice, El País y Netflix. Varios de ellos han sido premiados internacionalmente y han publicado libros.
Algunos de ellos son: Jon Lee Anderson, de The New Yorker; Elda Cantú, de The New York Times; Mael Vallejo, de The Washington Post; Eliezer Budasoff, de El País; y Laura Woldenberg, quien ha producido documentales para Netflix.
En este curso obtendrás herramientas para lograr un storytelling de impacto, consejos para convencer a editores y medios de que compren tus historias, estrategias de emprendimiento, fortalecimiento de tu marca personal, conocimiento e interacción con tus audiencias, manejo de tus finanzas y valores éticos.
El curso es organizado por Dromómanos, una premiada productora de proyectos periódisticos con más de 8 años de experiencia desarrollando contenidos innovadores y de impacto en más de 20 países del mundo.