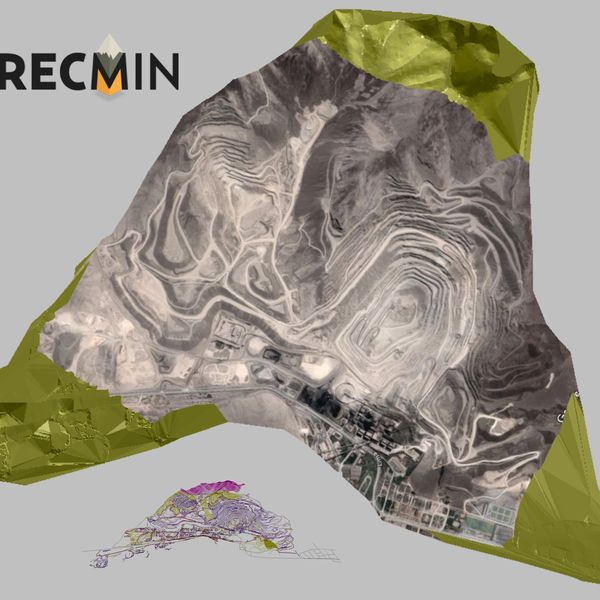 RecMin is a free license mining software. In comparison with other commercial software (MineSigth, Vulcan 3D, Datamine, Surpac, Micromine, Leapfrog, etc.) existing in the mining sector and that by their specialty or application, cost more than $ 20,000 a license for a computer.
RecMin is a software that has nothing to envy to mining payment software and serves to do the same and get the same results.
Very useful software for geologists, mining engineers, mine surveyors

It is a software developed by the mining engineer, Dr. César Castañón Fernández from Asturias, Spain.

RecMin software is in Spanish and English.

The only investment of the user is the value of training through this tutorial course. In which the user learns to use it from beginning to end and can obtain maximum performance and take advantage of this software when working in mines. In the development of mine exploitation

With this course, the user will learn how to download and install the software and what is better, how to use it to manage the topography information of your project. Either an open pit mine or underground mining, without the need to buy other commercial mining software.

Likewise, you can use it or implement it as the main work software, as an alternative or as a complement to the work of modeling the topography of the mine.

You can use it as a mining consulting professional, you can propose its implementation in the mining company you work for, you can use it as a teaching tool in universities or as a research tool if you are a student.

The course is recorded in a collection of video tutorials, which show the student / user in videos of 5, 10, 15 and 20 minutes how to perform this or that maneuver or process, for frequent work in the mine. For example: How to import topographic points, break lines, how to update the topography of the mine, how to calculate volumes, etc.

By hiring this course, you will study at your own pace. Since everything is recorded.

Ler mais