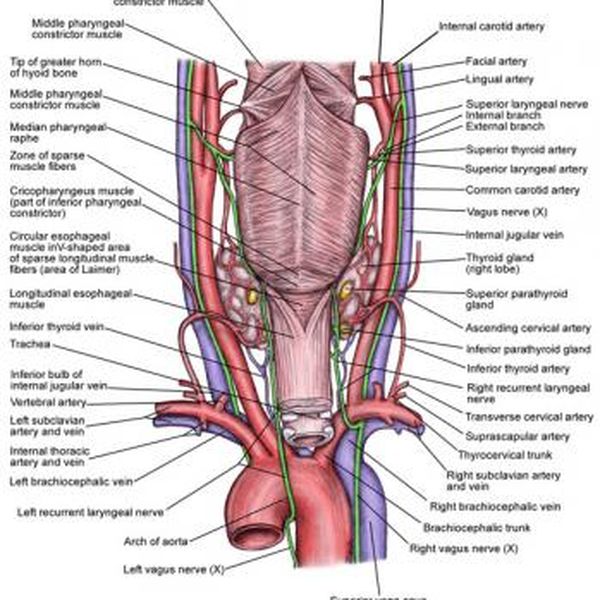 this article summarizes for you all what you need to know about the complications of thyroidectomy ,
Abstract :
Thyroidectomy is a removal of all or part of the thyroid gland , its use to treat thyroid disorders such as cancer , thyroid enlargement and hyperthyroidism .
There is many thyroidectomy complications that varies in the rate of occurrence from patient to another : Hypocalcemia is the most common complication ,the occurrence of transient hypocalcemia during thyroid surgery is estimated to be between 10% and 46%, while permanent hypocalcemia develops during 1.5% to 4% of surgeries. Hematoma: is slipping of the ligature on major arteries, reopening of cauterized veins .The recorded occurrence of post-thyroidectomy hemorrhage varied from 0.36 to 4.3 percent . Laryngeal nerve paralysis is due to injury or damaged to recurrent laryngeal nerve . That regulates the muscles that are moving the vocal cords , the damage often resulting in vocal and laryngeal weakness. Less than1% of patients with thyroidectomy may report injury to either the recurrent laryngeal nerve or the outer branch of the upper laryngeal nerve. Wound Infection: The risk of occurrence depended primarily on the quality of pre-operative and post-operative care, less than 2 percent of patients were infected by surgical site infections. Thyroid Storm: caused by very high circulating thyroid hormone levels and its uncommon .and its usually associated with Grave 's disease.
Introduction:
Thyroidectomy is a surgical technique involves the elimination of one or half of ......