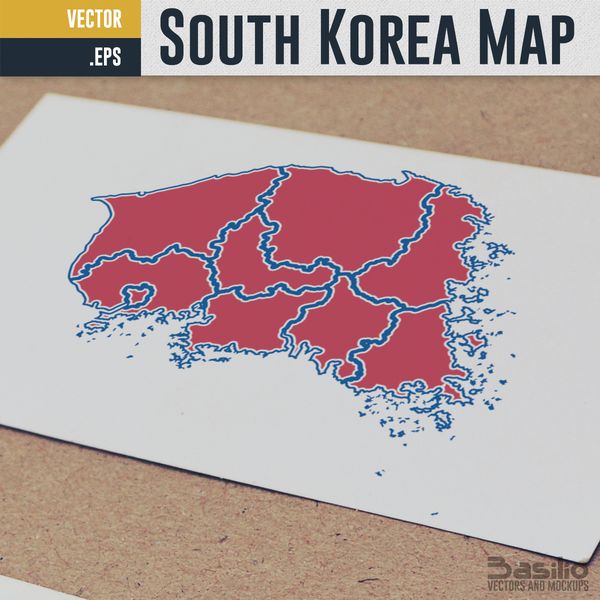 South Korea map in .EPS file (Encapsulated PostScript File). Opens for editing in Corel Draw, Adobe Illustrator, Serif Affinity Designer and any other program capable of importing .EPS file
- Each province as unique object with separate fill and border.
- Contains an object with complete South Korea map without provinces.

- Each province is a unique object with fill and border

This product should not be used for navigation and cartography.

Read More