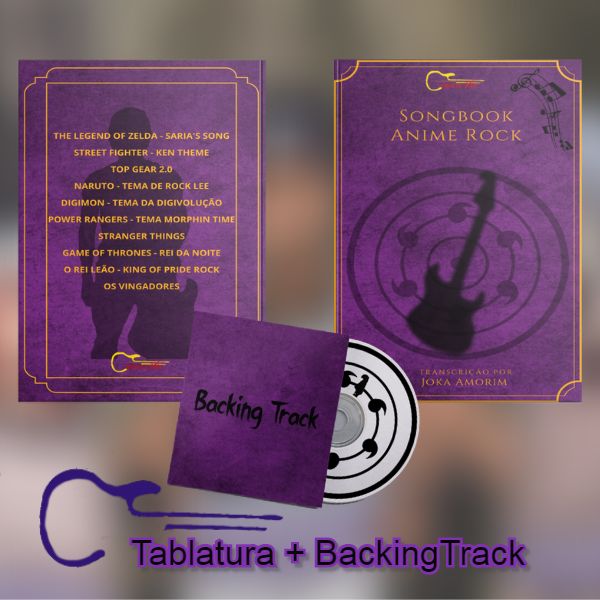 Músicas de animes, temas de séries e filmes em versão rock e heavy metal. Composições de guitarristas virtuosos como Charlie Parra del Riego, Ozielzinho, Danny Metal, 331Erock e RichaadEB, JCM Justin.
O Songbook é composto pelas seguintes músicas:
01 - Legend of Zelda: Ocarina of Time - Saria's Song Metal Guitar (Charlie Parra del Riego)
02 - Iron Maiden / Street Fighter 2 METAL MASHUP (Charlie Parra del Riego)
03 - Top Gear 2.0 (Ozielzinho)
04 - Naruto - Rock Lee Theme [Guitar Cover] (Pashka Grashchenko)
05 - Brave Heart - Digimon goes Heavy Metal (André Arrascue Cózar)
06 - Power Rangers Theme Heavy Metal (Charlie Parra del Riego )
07 - Stranger Things - Metal Version (Danny Metal)
08 - Game of Thrones - The Night King Meets Metal (331Erock)
09 - Hans Zimmer Lion King - 'King of Pride Rock' GUITAR COVER (JCM Justin)
10 - The Avengers Theme - METAL COVER (RichaadEB)
Acompanha backing tracks para ajudar no estudo das músicas ou para tocar da forma que você quiser.