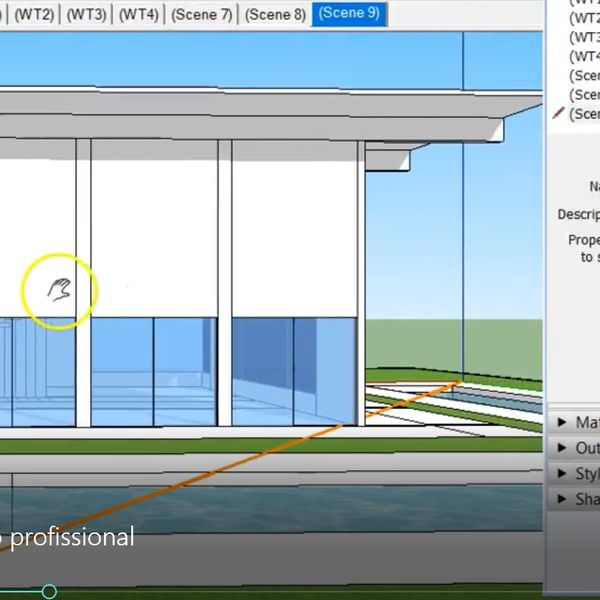 Neste mini curso da Série SketchUp Express, você aprende a criar vídeos/animações.
Após conhecer a técnica de criação de animações, você terá em sua mãos, um poderoso recurso de apresentação de projetos. É fascinante!
Vivemos em uma época em que os vídeos são extremamente comuns e todos nós já estamos acostumados a eles, inclusive seus clientes. O que você vai oferecer a ele? Apenas lindas imagens ou, também, um vídeo fascinante do projeto que ele está investindo?
Muitos dos nossos clientes já esperam pelo vídeo do projeto e apresentá-lo com uma animação bem feita, bonita e que ajuda o cliente a entender melhor as suas ideias, pode ser um diferencial enorme!
Anime-se! Comece, hoje, a fazer animações e conquiste ainda mais o seu cliente!
Na última aula deste mini curso de SketchUp Express, você aprende as dicas de uma animação simples, fácil de fazer e muito profissional. Aprendi esta técnica com um dos melhores artistas 3D do mundo, Alex Roman, em seu curta-metragem: The 3rd and the 7th. (Link abaixo para você assistir)
Link para assistir ao curta do Alex Roman:
https://vimeo.com/7809605
Aguardo você no curso! (Assim que você entrar no curso, entre em contato comigo e vamos juntos!!)
Marcelo Furtado.