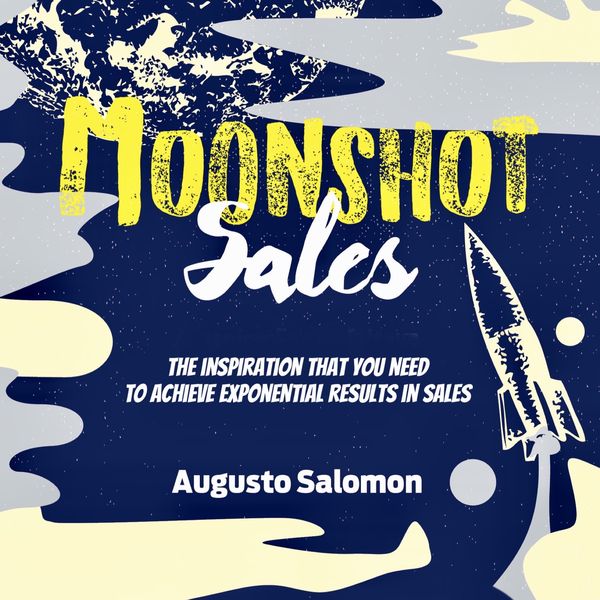 MOONSHOT
What is the chance for us to shoot from Earth to the moon and hit the target? In this work, Augusto Salomon adopts for the sales universe the English expression Moonshot (or "shooting on the moon"), widely used in the world of technological entrepreneurship.
The term is an inspiration to think of new ideas in an ambitious and innovative way, aiming at unimaginable advances. This thinking, coupled with much preparation and planning, ensures a surefire and steady system of good sales.

This book is aimed at all salespeople dream-big looking to go beyond the average, who want to achieve large-scale sales results. All this without being afraid of the goals, but treating them as allies, as milestones to be overcome.

"Why do we need another book on sales?" The answer is simple: This scenario is highly dynamic and will continue to change as new challenges arise. Salespeople need to develop new skills and competencies to prevent them from becoming obsolete."

Dr. Adam Rapp, Executive Director, Ralph and Luci Schey Sales Center,from the Ohio University, USA.

Read More