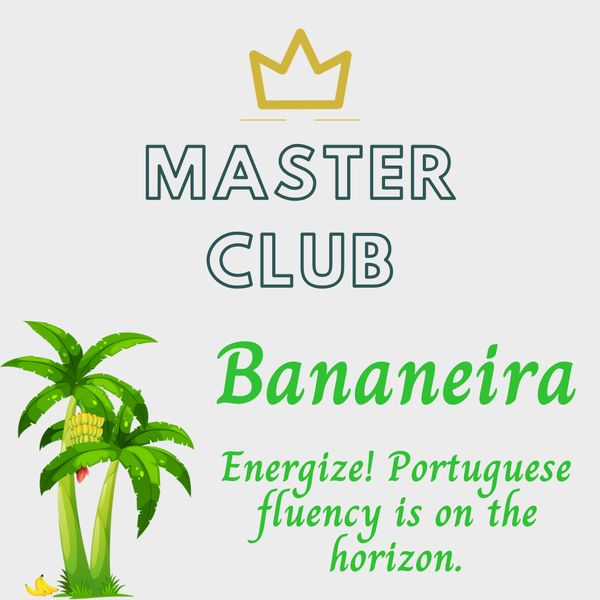 By purchasing the Master Club Palmeira, you'll have 24 (twenty-four) 30-minute personalized lessons of Brazilian Portuguese* and you'll be granted one-year access to:
- welcome Masterclass live (only for members) on Sept. 19th;
- the recording of all Masterclasses to rewatch anytime;
- Portuguese Express (short videos with key topic);
- the conversation club once a week;
- the secret group where you'll have direct contact with me to ask questions;
- Extra grammar and vocabulary exercises;
*I'll take up to 2 students for each 60-minute lesson. Each one will have a 30-minute private tutoring with me. While I'm with one student, the other one is listening and learning from our interaction.