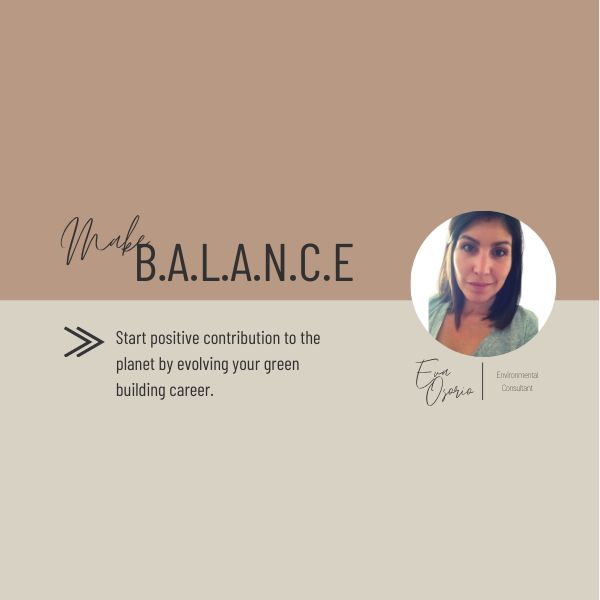 The Make B.A.L.A.N.C.E program is a 12 week module program in where some of the resources and benefits that this program has are:
-Personal guide by suggested phases of the certification process for sustainable construction projects.
-You will have the opportunity to get familiar with the LEED Online platform
-You will understand how to fill the templates of each credit given in this platform
-You will learn to fill out the calculators for material credits, low-emission materials credit among others.
-You will have live Q&A sessions once a week.
I am also adding extra bonuses to this program where I will be sharing my personal spreadsheets that took me years to prepare and that facilitates my work in the calculations of density, solar panels, parking reduction, FTEs and bike racks, you will not find them anywhere else! Believe me they are not found anywhere else nor in professional resource memberships.
This 12 week program starts on December, make sure to save your spot!
For more information on this program please visit the official website to learn more!