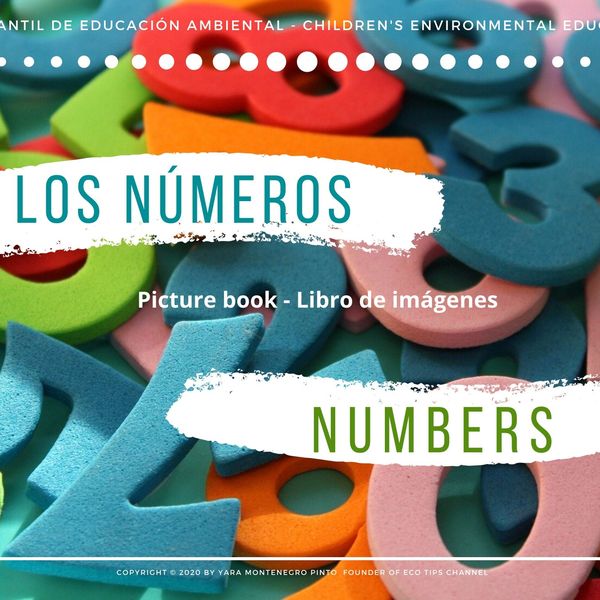 English:
Illustrative and bilingual book about numbers in environmental education. It will help your kid to learn about numbers with pictures that are related to our planet and environment,
Ideal for improving or starting the bilingual vocabulary in a visual and environmentally friendly way.
Español:
Ebook ilustrativo y bilingüe acerca de los números. Le ayudará a tu pequeño a aprender los números con fotografías relacionadas con el medio ambiente.
Ideal para mejorar ó iniciar el vocabulario bilingüe de forma visual y amigable con el medio ambiente.