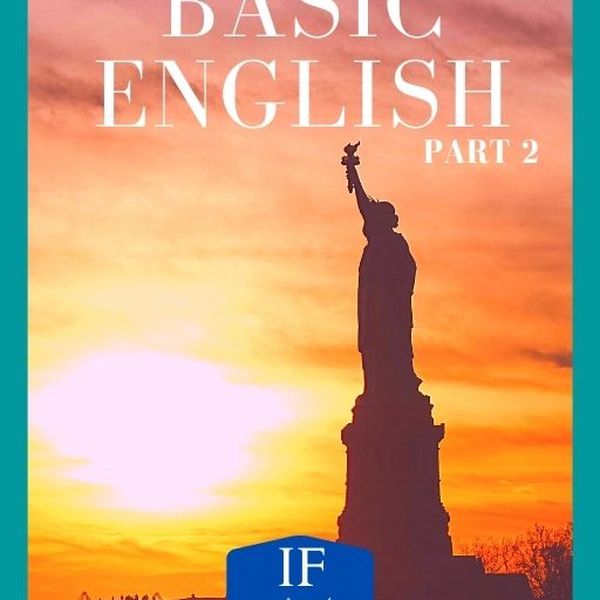 O QUE VOCÊ APRENDE NO BÁSICO 2?
- EXPRESSÕES EDIOMÁTICAS
- NÚMEROS ORDINAIS
-DIAS DA SEMANA, MESES E CELEBRAÇÕES DO ANO
- PRONOMES POSSESSIVOS
- USOS DO "LIKE" ALÉM DE VERBO
- DESCREVER PESONALIDADE
- DESCREVER FORMA FÍSICA
- ADVÉRBIOS DE FREQUÊNCIA
- PREPOSIÇÕES DE TEMPO E LUGAR
- VERBOS MODAIS (COULD/ SHOULD/ MAY/ MIGHT/ MUST/ OUGHT TO)
- PRESENTE CONTÍNUO
- PASSADO CONTÍNUO
- PASSADO SIMPLES (VERBOS REGULARES E IRREGULARES)
- USED TO
- THERE TO BE (PASSADO)
- COMO FAZER E RESPONDER PERGUNTAS ELABORADAS E SIMPLES
- QUANTIFICADORES (FEW, A FEW, LITTLE E A LITTLE)
- JUNÇÃO DE PALAVRAS NA PRONÚNCIA (LINKING SOUNDS/ LINKING WORDS)
QUAIS OS DIFERENCIAIS DESTE E-BOOK?
- 100 PÁGINAS
- EXERCÍCIOS AUTORAIS COM GABARITO NO FINAL
- E-BOOK RECHEADOS DE IMAGENS PARA FACILITAR O ENTENDIMENTO
- USO DE MÚSICAS PARA TRABALHAR COM PRONÚNCIA
- EXPLICAÇÃO DIRETA E OBEJTIVA
- MENOS USO DO PORTUGUÊS EM RELAÇÃO AO PRIMEIRO LIVRO.