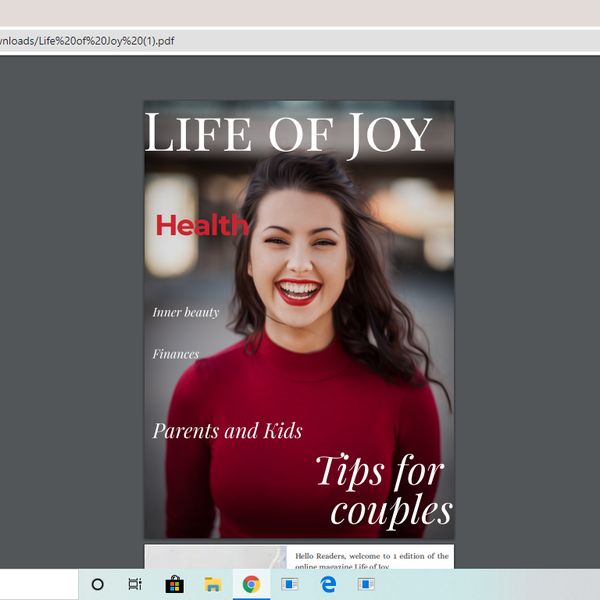 This is the 1st edition of Life of Joy magazine, and it is a diversified magazine with current subjects.
In this edition I talked about subjects related to physical health, inner beauty, finances, tips for couples among other subjects.
The information contained in this magazine is purely informative, in the case of health-related subject, it is always necessary to check with your doctor to assess your health condition.

Regarding to financial subjects the results vary from person to person.

Read More