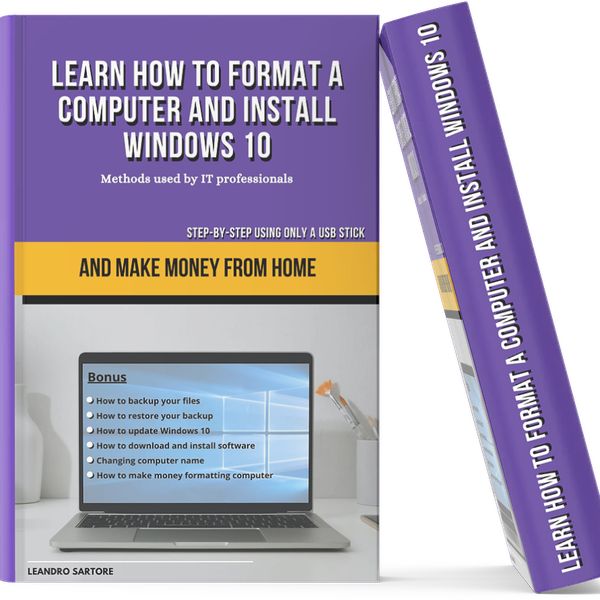 The methods in this ebook are proven and used by IT Professionals to make extra money without leaving home, formatting computers and laptops, even if you are not an IT professional and are a layman on the subject. The content is very detailed and with illustrative images. I am absolutely sure you will have no difficulty in performing the procedures!
Methods used by Technology Professionals.
* This is undoubtedly the most complete and detailed material on the subject that you will find *
And to top it off, I will also give you 6 incredible bonuses!
1- How to backup your files
2- How to restore your backup
3- How to update Windows 10
4- How to download and install software
5- Changing computer name
6- How to make money formatting computer
"This product does not guarantee the achievement of results. Any reference to the performance of a strategy should not be interpreted as a guarantee of results."