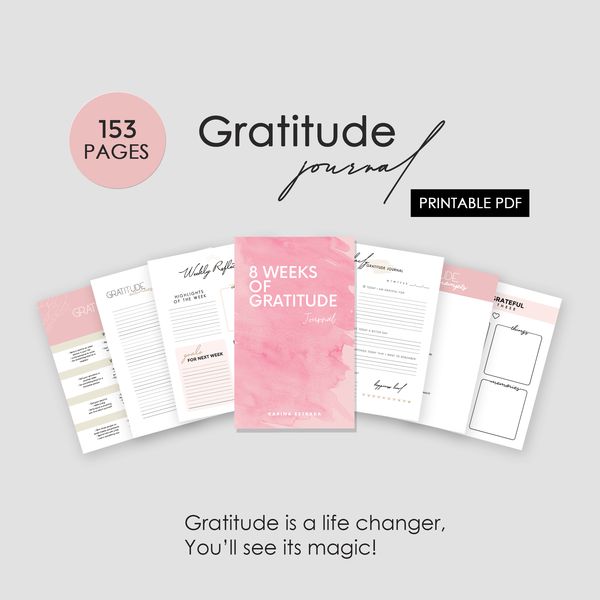 This journal was designed to help you to develop your daily practice of gratitude.
I am sure that with this journal you will be able to know yourself more, you'll be able to appreciate the little things in life, relieve stress and start your day with a positive mindset.
In this journal you will find:
- Daily Gratitude
- Weekly Reflection
- Motivational Quotes and affirmations
- Gratitude prompts
- Activities
Gratitude is a life changer. You'll see its magic!
You will get a printable PDF, This journal has 153 pages, you can print as many pages as you want if needed.