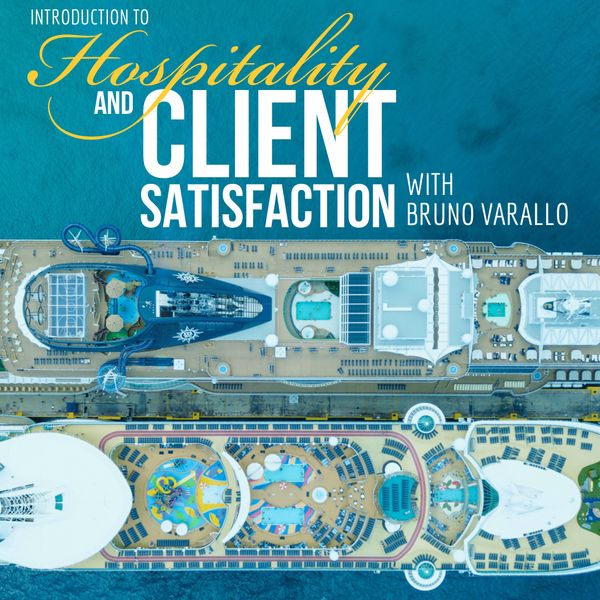 In times when automation is vanishing with the jobs we know, excellent customer service will be the differential. The hospitality industry is leading the way and defining communication and relationship standards to all sectors.
Discover what is new in the hospitality industry and learn that serving others is not a diminishing job but a rewarding one. Become a professional with people skills and win over automated processed and decision-making. Learn how to mirror the way you like to be served with the way you help others.
ABOUT THE INSTRUCTOR BRUNO VARALLO
Bruno is an outstanding team player with a hands-on approach to leadership. From working as a member of the kitchen staff in a small restaurant to Restaurant Manager at the InterContinental Dublin, his abilities in dealing with guests and handling people coupled with his five-stars trained service skills and work ethos.