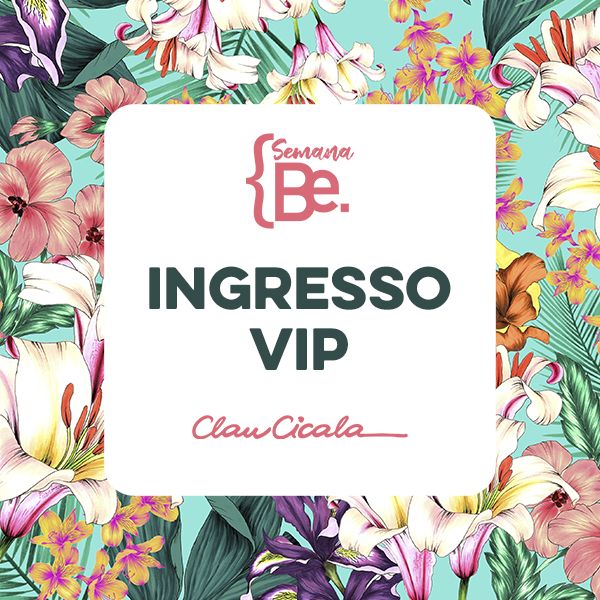 O Ingresso VIP da Semana BE vai te proporcionar uma experiência ainda mais exclusiva e transformadora.
Adquirindo esse ingresso, olha só tudo que você ter acesso:
- Gravação de todas as aulas, lives, exercícios e resumos da Semana BE
- Materiais extras: conteúdos exclusivos do meu curso mais completo.
- Suporte exclusivo: você terá uma área exclusiva com a minha equipe para garantir que você vai aproveitar da melhor forma cada atividade da Semana BE.
- Acesso livre durante 06 meses: a Semana BE vai durar apenas 7 dias, mas quem for VIP vai poder rever e consultar tudo por 6 meses.