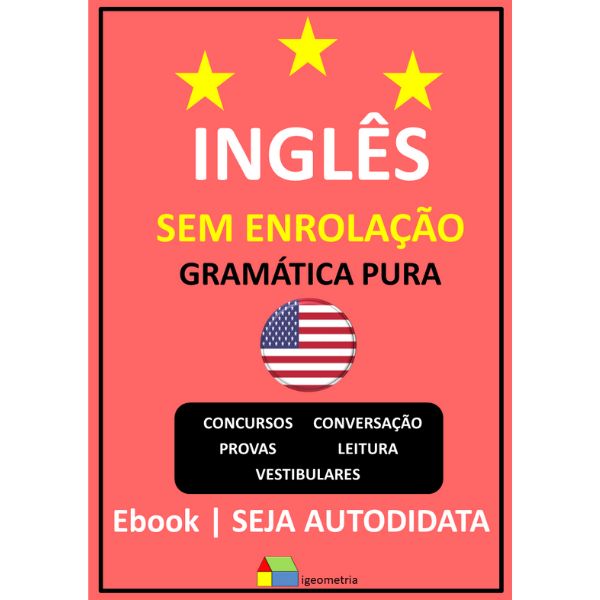 Este ebook foi criado visando compactar TODA a gramática da língua inglesa de forma simples para que as pessoas, tanto iniciantes quanto intermediarias, possam entender facilmente o conteúdo.
No ebook contém todos os assuntos da língua inglesa explicados de maneira simples e recheado de dicas.
TEMPOS VERBAIS
ARTIGOS
PLURAL OF NOUNS
ADJECTIVES
QUANTITATIVOS
CASOS GENITIVOS E POSSESSIVOS
PRONOMES
TAG QUESTIONS
VOZ ATIVA E VOZ PASSIVA
VERBOS MODAIS (ANÔMALOS)
DIRECT SPEECH AND REPORTED SPEECH
GERÚNDIO E INFINITIVO
ORAÇÕES CONDICIONAIS
PREFIXOS E SUFIXOS
Além dos conteúdos, há dicas de como estudar. Ensinarei o método que me fez ser aprovado em vários concursos e que me fez ficar fluente na leitura e conversação.
Obrigado.