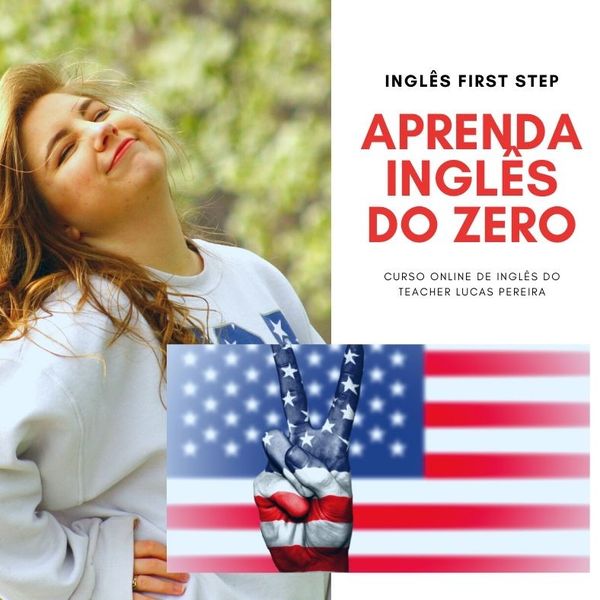 POR QUE APRENDER INGLÊS É TÃO IMPORTANTE?
O British Council e do Instituto de Pesquisa Data Popular fez uma pesquisa e chegou à conclusão de que atualmente somente 5% da população brasileira falam a língua e apenas 1% DELES são fluentes. Os dados revelaram que 91% consideram o idioma como a principal língua dos negócios e é um diferencial pelo RH das empresas, em outras palavras, o inglês é o maior responsável pela abertura de grandes oportunidades profissionais, além de conectar você com o mundo, pois é o idioma mais utilizado mundo a fora.
NÃO PERCA MAIS TEMPO E ADQUIRA JÁ O NOSSO CURSO

Curso INTENSIVO de INGLÊS módulo introdutório para alunos iniciantes, composto por vídeo-aulas que irão nortear o aluno a conseguir se comunicar com vocabulários básicos em qualquer lugar que se sentir confortável, como: viagens, entrevistas ou mídias sociais.

Todas as videoaulas estão acompanhadas com exercícios de fixação, desenvolvidos especialmente para que o aluno possa praticar e aprender na pratica o uso da língua.

O curso acompanha também áudio de todas as aulas para a pratica do LISTENING, além de conteúdos extras.

ADQUIRA JÁ O NOSSO CURSO

Dentre as lições o aluno aprenderá o:

-ABC e sua pronuncia

-Verbo TO BE

-HERE or THERE?

-A or AN?

-THIS or THAT?

-WHO, WHAT or HOW?

-POSSESSIVE PRONOUNS: (MY, YOUR, HIS, HER, OUR, YOUR, THEIR)

-Numerais

-Horas

-Usar o 's ou ' para expressar posse

-WHO or WHOSE?

-THERE IS or THERE ARE?

-SOME, ANY, A LOT OF

-Gerundio

-Plural (palavras terminadas em Y)

-HOW MANY or HOW MUCH?

Ao adquirir nosso curso você terá 7 dias de garantia para testar e se não gostar terá o seu dinheiro devolvido INTEGRALMENTE.

NÃO PERCA ESSA OPORTUNIDADE, ADQUIRA JÁ!

Read More