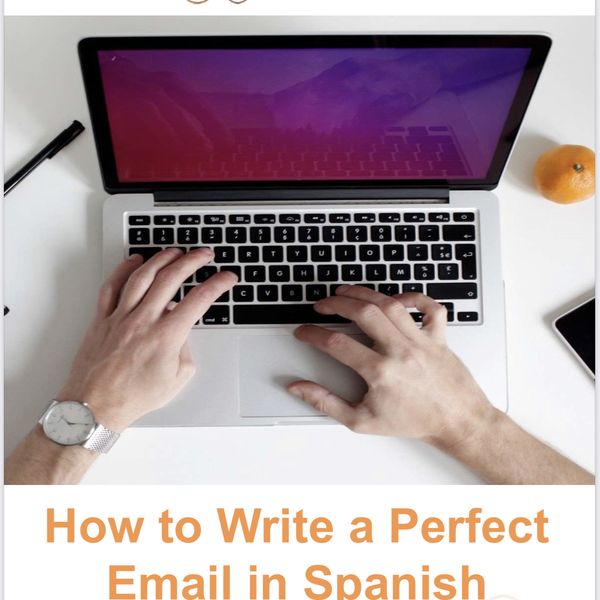 This e-book is a powerful tool for you to communicate correctly, clearly and objectively when writing an e-mail in Spanish.
Even if we have some knowledge of the language, sometimes when we need to use it in practice, it gives us a "white". Now what?
With the Ebook How to Write a Perfect Email in Spanish, you will no longer go through this situation, on the contrary, it will bring you more security to communicate.
Learn the most used phrases in e-mail communication in the corporate market.
You may even be afraid when you write an e-mail in Spanish to your client, or your boss.
Be the differential and stand out from the rest.
The precious teachings of this e-book will bring you mastery in communication and will make all the difference in your career.
We have the promotional price, of $ 99,90 for only $ 9,99.
It is unmissable.
Our intention is to see you progress each time more in your journey.
Buy now and count on our 7-Day Satisfaction Guarantee.