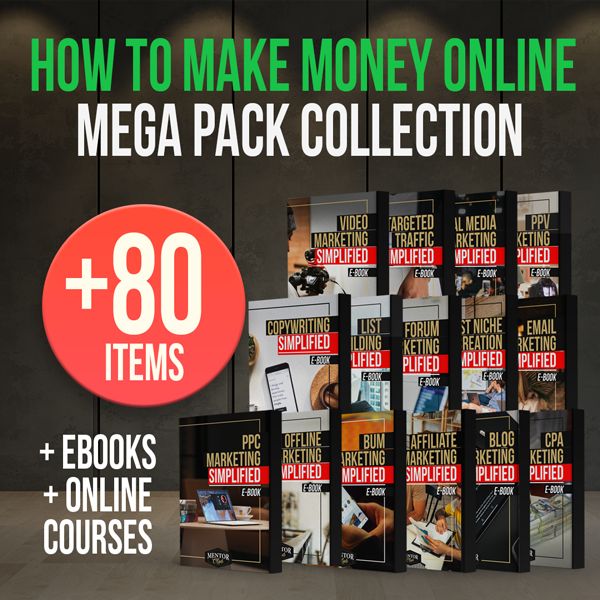 Level up this year! Unlock your potential with exclusive eBook bundles and eLearning courses.
If you're looking to learn brand-new skills or brush up on your current expertise, Mentor Club now offers a fantastic innovative range of exclusive eBook bundles and eLearning giving you essential digital tools to move up to the next level.
In total you will get 82 tools to do online business.
DISCLAIMER: The results may vary from person to person… including but not limited to your background, experience, and work ethic. Mentor Club is not responsible for your results. You are solely responsible for your own moves and decisions and the evaluation and use of our products and services should be based on your own due diligence. You agree that the Mentor Club Programs are not liable to you in any way for your results in using our products and services.