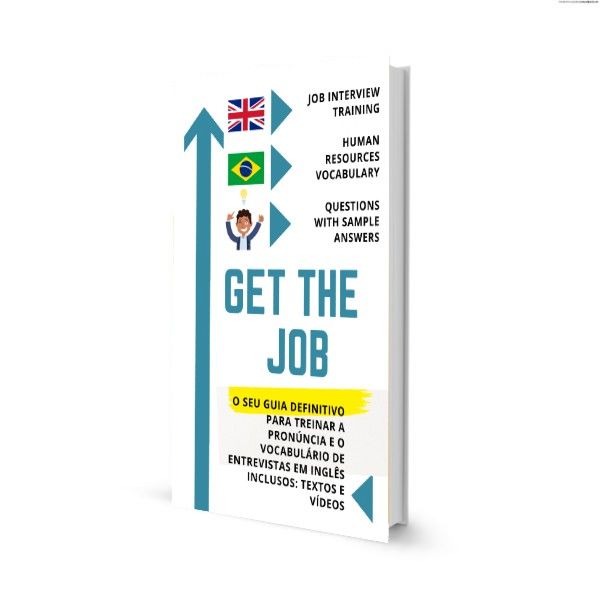 O GET THE JOB é um treinamento completo para você se preparar para entrevistas em inglês. Esse material foi desenvolvido tanto para candidatos como para recrutadores, pois apresenta situações que ambos enfrentam no dia a dia de um ambiente de recursos humanos e departamento de seleção de pessoal, pois possui dicas e vocabulário pertinentes à área. O treinamento GET THE JOB é composto de:
- Um e-book completo com perguntas e respostas em inglês e português,
- Vídeos para simulação de entrevista em inglês,

- Vocabulário específico para recursos humanos em inglês,

- Voucher para uma sessão online ao vivo de 40 minutos focados em entrevista de emprego em inglês com um coach.

Adquirindo o treinamento GET THE JOB, você ganhará o e-book HOME OFFICE DE SUCESSO, com dicas sobre produtividade em casa, disciplina e metas, formas de se trabalhar e ganhar dinheiro online e os melhores aplicativos para quem trabalha de casa.

Read More