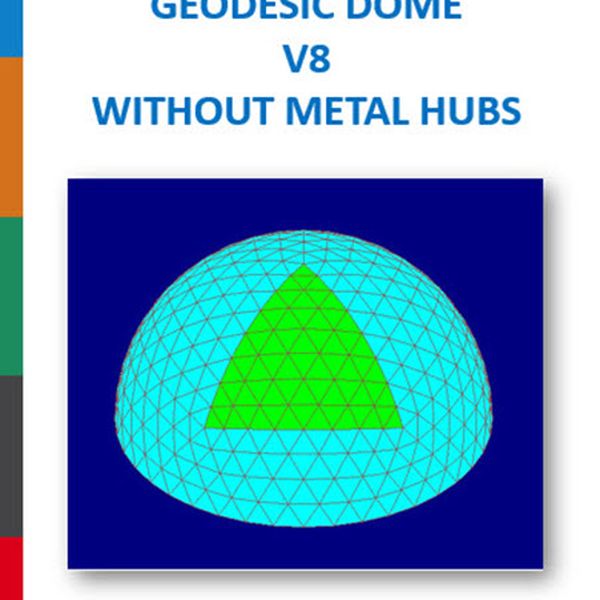 How to Build a Geodesic Dome v4 Without Connectors is a practical course that will take you step by step in the practice of making the geodesic structure!
With triangle guide diagrams and geodesic structure assembly, you can successfully make geodesic domes in any length of diameter!
The manual will teach you how to cut the edges or edges successfully!
It does not require you to be an architect or engineer, as the book is aimed at anyone with any level of knowledge can do the practice and acquire that knowledge!
You can build: house or dwelling structure greenhouses, garden pergolas,
salon for yoga, dance or music, structure for events, large spaces without internal supports, and even pieces of art and interior design !!
An extremely attractive activity that can open up new opportunities, as there is a lot of interest in the market in the beauty of these structures!
I hope that you will enjoy!