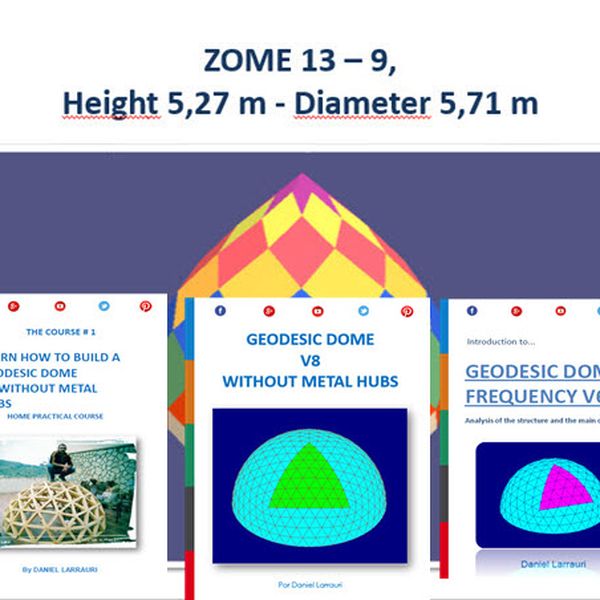 4 manuals in a single pack, a single purchase, an unmissable offer for the four manuals for geodesic domes frequency v4, frequency v6 and frequency v8 plus a manual of zome 13-9 of 5.27 m in height and 5.71 m in diameter!!
All manuals in English, a practical step by step starting with learning the geodesic dome frequency v4 to be able to understand more easily the v6 and v8 frequencies without impediments !!!
All a knowledge of preparation and assembly of these structures in one place and through an offer without competition!
Another great detail of this proposal is that the buyer will have personalized support through WhatsApp every time they need to answer questions, directly with Daniel Larrauri, the creator of these manuals!
Ahead!
Take advantage of this offer and level up!