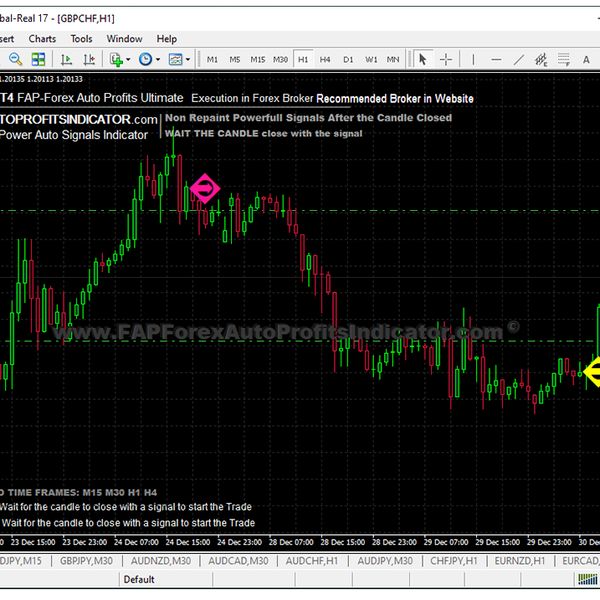 🚀www.FAPForexAutoProfitsIndicator.com The Best Forex Auto Profit$ Indicator FAP for metrarder 4 is Unique and an exclusive Forex Signal Profitable trade Strategy indicator for those who want make Constant Profits in in Forex Market and trading with quality signals and quality forex trends inside the Market. Especial Edition of F.A.P. Forex Auto Profits Ultimate Version streamlined with Powerfull Signals with Signals Alerts Sound and Popup. A New technology with unique way to trade inside Forex.
🔊 You don't need to monitor Forex Auto Profit$ all the time indicator signals in MetaTrader4 terminal. The indicator itself will send you notification to the terminal with a sound alert, or it can send PUSH-notification to your mobile phone, if it has MetaTrader4 application installed.
🔊 Forex Auto Profits Indicator Have Sound/Visual Alerts to turn easy the execution.
🔒 Best Indicator to take advanced in M15, M30, H1, H4 and D1 Timeframes with Signals Indicator to Trade.
Lifetime License.
"Todas as estratégias e investimentos envolvem risco de perda. Nenhuma informação contida neste produto deve ser interpretada como uma garantia de resultados."