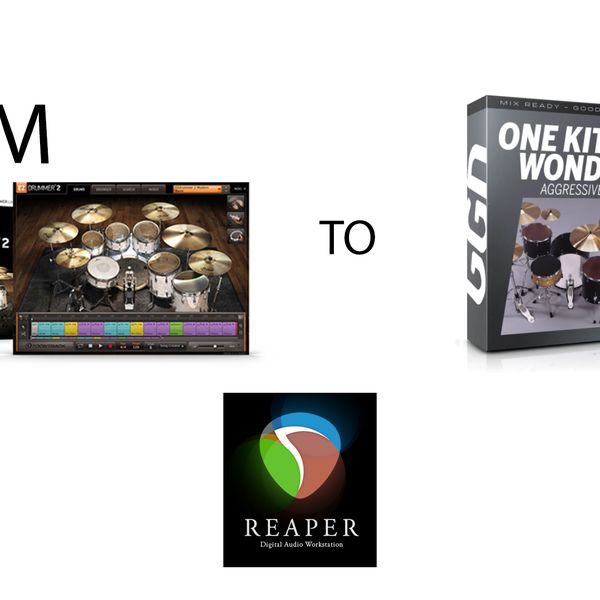 EZD to GGD One Kit Wonder AGGRESSIVE ROCK reaper template. Now you can use your midi packs collection from EZD library to your GGD One Kit Wonder AGGRESSIVE ROCK samples. Its simple read the manual, drag and drop your midi collection on the track.
The One Kit Wonder series was inspired by the many GGD users who use our libraries for songwriting. We know how crucial it is that there is as little time wasted between the moment inspiration strikes and you being able to capture it, and how important it is that you can hear your ideas sounding polished and professional so you stay excited as you develop them.
Each One Kit Wonder is captured to the same level of detail as our other libraries but comes fully mixed and ready to go so you can dive straight into writing creativity and hear your ideas immediately sound amazing.