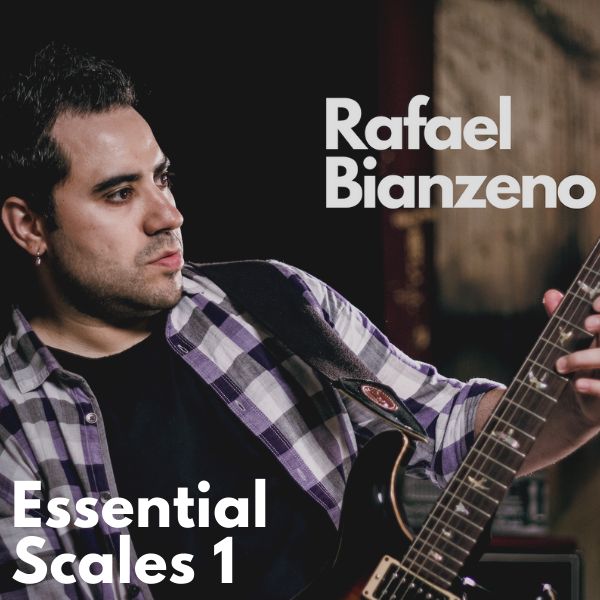 I'm Rafael Bianzeno and firstly I would like to thank you for the interest on the Video Lesson "Essential Scales 1".
This 1 hour and 30 minutes video will help you a lot in learning scales, melodic patterns, licks with the Pentatonic Scale and all the shapes of the Guitar Modes plus the Harmonic Minor and Melodic Minor scales.
If you need to increase your lick library, I will show you at the end of this video some licks using the pentatonic scale.
You will also notice that I play the licks in different speeds. Choose the speed that is most comfortable and gradually increase it.
See what you will find in this video:
-You will find an organized material with all the Tablatures in PDF files and also all the Guitar Pro files for you to practice.
-I recorded 14 backing tracks for you to apply the scales and all the guitar licks you will learn.
-30 minutes of Warm Ups that will bring many benefits to your technique
-All the examples are played in different rhythmics as quarter notes, eighth notes, sixteenth notes and triplets.
-I will also leave my contact email, in case you have any questions feel free to send it to me.
Hope I can help you to improve your knowledge on the instrument.
See you later