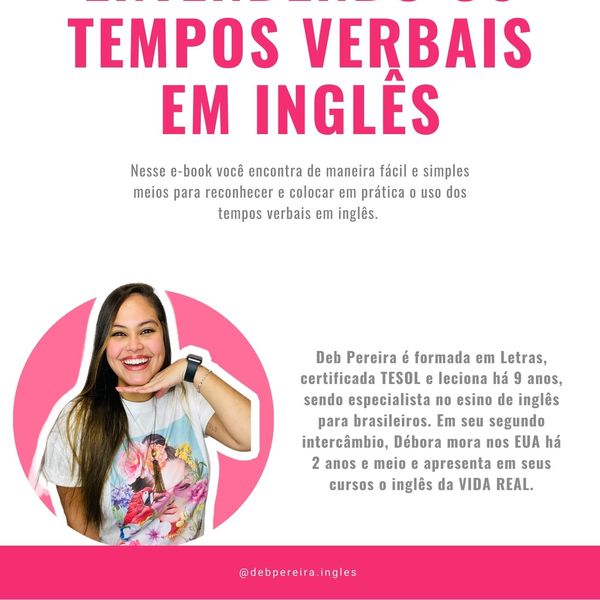 Você sabia que em inglês, conjugamos o verbo em 12 tempos verbais diferentes?
Nesse curso eu te apresento de forma bem estruturada e visual como usar esses tempos verbais de forma clara e direta a fim de que você se sinta mais confiante no idioma e de que sua comunicação seja fluída, fazendo com que quem te escuta ou lê sua escrita também o entenda com maior facilidade.
Se você tem dificuldades em usar: DO, DOES, WILL, GOING TO, PRESENTE PERFEITO, HAVE HAD, HAVE BEEN, VERBOS IRREGULARES, VERBOS COM ED, entre tantos outros tópicos, esse curso é para você.