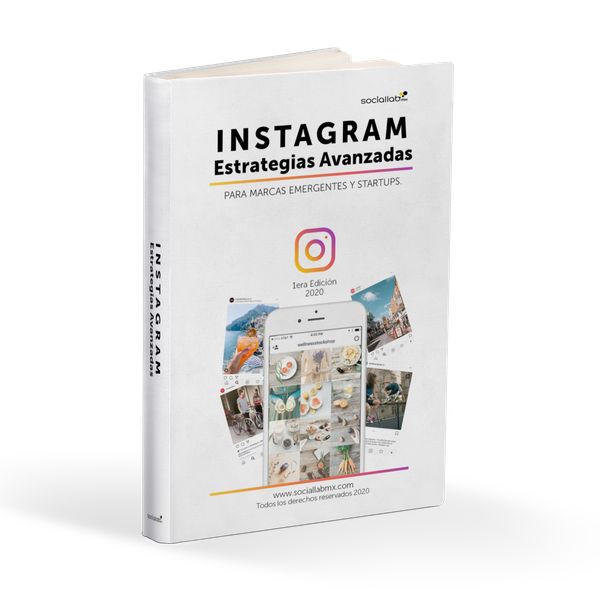 ¿Qué conseguirás con este libro digital?
- Una marca en Instagram fuera de lo ordinario
- Más seguidores que amen a tu negocio
- Clientes que quieran comprar prácticamente todo lo que vendas
En esta guía aprenderás a crecer tu marca de forma original.
No son "trucos" sino marketing aplicado.
CAPÍTULOS:
1.  Introducción
2. Los errores que estancaron tu cuenta.
3. La psicología del contenido viral: las 6 L's.
- Love
- Laugh
- Learn
- Lever
- Link
- Lifetime
4. Cómo hacer tu cuenta súper atractiva: sólo necesitas estas 4 claves.
5. Cómo crecer tu cuenta rápidamente.
- Content of Value Startegy
- Cómo crear verdadero contenido de valor (3 claves)
- The secret of growing with content value
- User Content Generation Strategy
- Takeover Strategy
- Edification Strategy
6. Convirtiendo seguidores en clientes.
- Straight to the Point Strategy
- The Secret Club Startegy
- Retargeting (link para ver video)
- Afiliation Programs, tools & secrets
7. Convirtiendo clientes en verdaderos fans.
- Your first 1,000 fans!
- Delivering a Wow Moment
- Experiences
- Loyalty Programs using Instagram
- Brand Ambassadors Strategy
8. Campañas efectivas y anuncios que venden.
- Lo que ha comprobado Facebook
- Anuncios usando Ads Manager
- Anuncios desde Instagram
- Tipos de anuncios que más convierten
9. Workbook
- Actividades y Plantillas de trabajo para ejecutar tus estrategias.
¡En 6 meses hubieras querido empezar hoy!
Disclaimer: Ninguna información contenida en este producto debe ser interpretada como una afirmación para obtención de resultados. Cualquier referencia al desempeño informado o potencial de una estrategia abordada en el contenido no es y no debe ser interpretada como una recomendación o como una garantía de cualquier resultado específico.