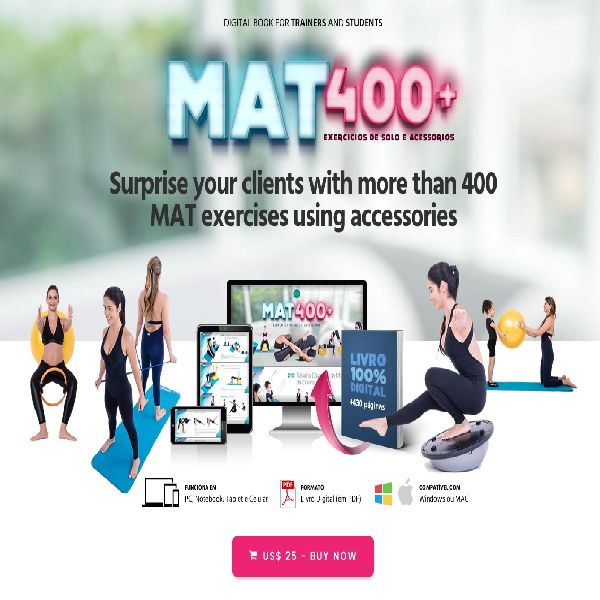 DIGITAL BOOK FOR INSTRUCTORS AND STUDENTS
Book Pilates - Pilates Exercises for Everyone - Pilates for Everyone - Pilates for Everyone - VOLL Pilates
Surprise your students with +400 solo exercises and variations with accessories. 84% of students feel lack of solo exercises in their classes.

Did you know?

Many pilates studios lose students to other modalities that offer more solo exercises.

Fidelize your customers with more creative lessons.

Soil exercises are the gateway to Pilates. Get immediate access to 32 classic exercises and +400 contemporary exercises.

Read More