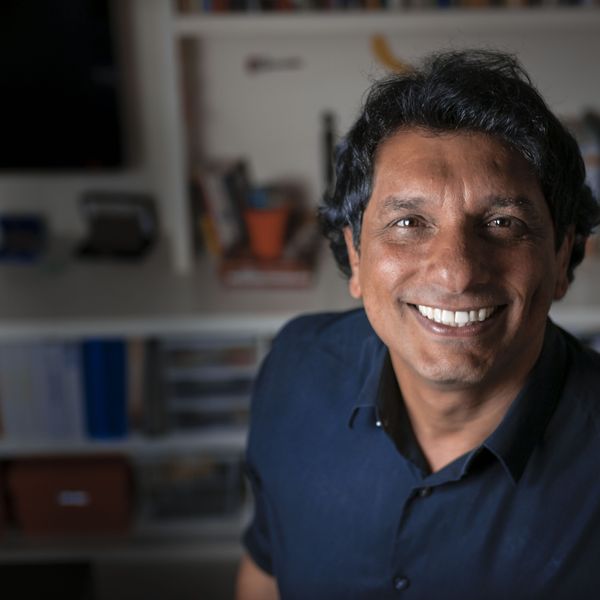 DANIEL SCHARF
Referência nacional em treinamento e desenvolvimento de pessoas, há 28 anos
atende empresas de médio e grande porte. Desenvolveu workshops, palestras
e programas que melhoraram o clima de trabalho, produtividade, vendas e
experiência do cliente em clientes como Petrobras, Vale, Tim, Rede Globo,
Profarma e Reserva.
Um dos precursores do Coaching e Assessment no Brasil, conhece como poucos
as bases do comportamento humano. Utilizando metodologia computadorizada,
mapeou o perfil de mais de 2,5 mil pessoas, trazendo objetividade e clareza na
identificação, desenvolvimento e aplicação dos talentos; a pessoa certa no lugar
certo.
Especialista em Grupos pela SBDG, Certificação Internacional em Coaching | ICI,
Analista Comportamental DISC, Valores e Axiologia | TTISI, Master Trainer em PNL
e The 6ds of Breakthrough Learning | Fort Hill – EUA.
Na televisão, é destaque em matérias da Rede Globo como o Programa Mais Você
e Bom Dia, além de jornais e revistas sobre carreira, talentos e empreendedorismo.
Ministra aulas na PUC-RIO, UFRJ, IED, Univ. Petrobras e Valer.
Capacitou mais de 45 mil pessoas, além de atender CEO's, líderes, empreendedores,
atletas e celebridades como Ana Maria Braga, Juliana Paes, Carlos Burle, Carol
Nakamura, Cello Camolese (Devassa), Sidney Breyner (AGGIR Capital), Assur
Fernandes (VEZPA), João Alqueres (VIVO RIO). Entrevistou personalidades
como Bernardinho e Zico.
Em 2017, recebeu monção honrosa da Câmara Municipal do Rio de Janeiro pelo
fomento ao empreendedorismo no município.