Da China pro Bolso
Educational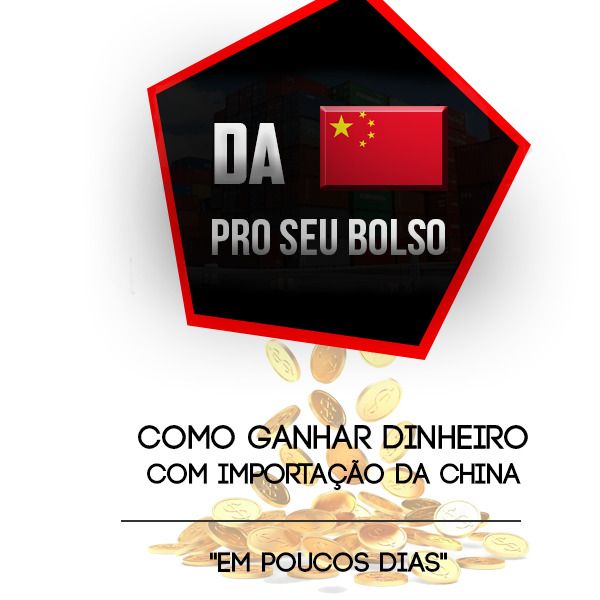 Advantages
Depois de 5 anos trabalhando com importação e intermediação de produtos importados , encontrei um passo a passo que qualquer pessoa pode usar para vender produtos importados com investimento praticamente zero.
Nessa aula GRATUITA ao vivo, vou compartilhar com você o que eu aprendi ao longo destes anos estudando e avaliando tudo o que a china e a importação têm para oferecer.
Eu vou dar varias dicas que toda pessoa deveria saber sobre importação, que se eu tivesse recebido no inicio pouparia muito tempo perdido.
15-day warranty
Safe payments
Frequently Asked Questions
Hotmart Public Profile is a promotional channel for Producers and digital products sold through Hotmart. These products are online courses, ebooks, video lesson series, among others. The objective of the Public Profile is to help you learn more about the content and specificities of the product, helping you in your purchasing decision. This means that the images, texts, comments, and achievements shown on this page are truly representative of theses products' content. If you don't agree with something being displayed, please contact us using this channel
Every rating shown on this page was made by real people who purchased the product and gave their opinion about it. When a person buys a product through Hotmart, he or she gets an invite to rate the content. The ratings shown on this page is the average of these ratings by the buyers, and goes from 1 to 5 stars.
The Warranty Period is the time you have to request the total refund of what you paid in your order, if you are not satisfied. As soon as it is requested, your refund is processed automatically by the platform in up to 10 days. For payments via bank payment slip, it is necessary to provide bank account information for the refund to be made. After the information has been provided and the processing period of 10 days, the amount will be credited in your account in up to 7 business days. As for the reimbursement in your credit card statement, it varies according to the payment method, and may take from 30 to 60 days.
It means that the product Da China pro Bolso will be delivered 100% digitally. It may be an online course, an eBook, a series of video lessons, and so on. This content will be accessed or downloaded through a computer, mobile phone, tablet, or any other digital device. When you buy a digital product, you get a link via email with all the information to access the product.
Some online courses offer a digital completion certificate. The students may issue this certificate inside the course itself or by contacting the Producer. These certificates can be shared on social media such as LinkedIn and added to a resumé.
To order this product, click "Buy" on the top of this page. Keep in mind that not all products will always be available to be purchased. A Producer may be preparing a new class and registration for the course may not be open yet.