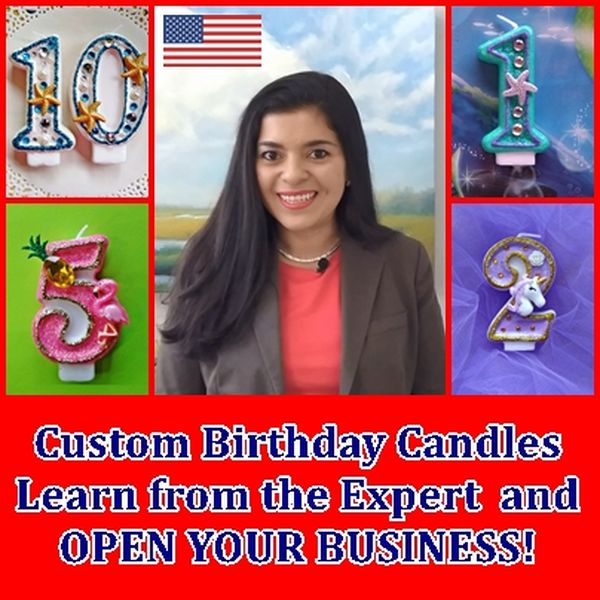 "Custom Birthday Candles - The Business - How to set up and run a very successful business, wow your customers and get your children along." This is a complete business course, designed to teach you the expert secrets behind the business of custom birthday candles. You will learn how to successfully start and manage your own custom birthday candles business, even making of it your full-time occupation if you will.
You will dive deep into understanding the uniqueness and all the details that transform this art into a pleasant, profitable, and very successful one with the expert, the surgeon, entrepreneur, artist, and mom Sandra Paim. All the know-how you will need to start your business is here. This training is 2h 20min in length and you will earn a certificate of attendance at the end!
If you wish to learn how to operate the business AND also learn the art decorating the candles from scratch, take advantage of our comprehensive course "The Custom Birthday Candles - Art & Business Comprehensive Course: Mastering the Art of Keepsake Candle Decoration and Running a Very Successful Business " that bundles this "Business the Art" series with the Art series.
The only requirement for you to take maximum advantage of this business training is the openness to dealing with customers and sales, assuming you already dominate the art or you are hiring the artist.