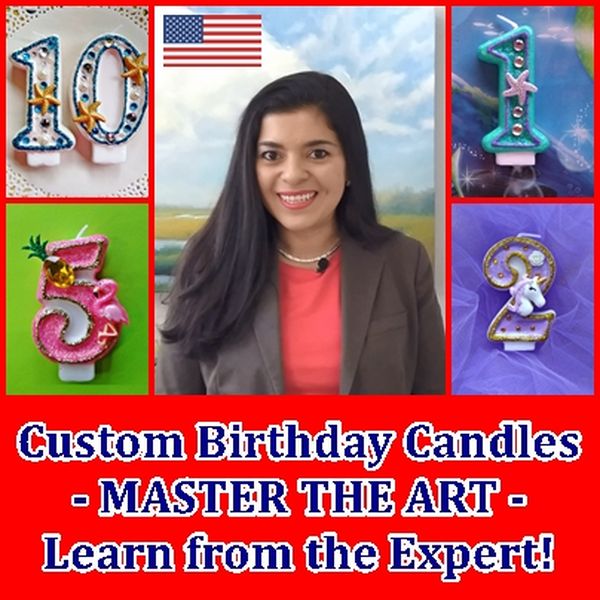 Custom Birthday Candles- The Art - Master the art of decorating keepsake candles with all the fundamental skills you need to become a professional artist in no time. This is a vocational training designed to teach you the expert secrets behind the art of decorating custom birthday candles and how to do it professionally, rather than as an amateur!
In this course, your instructor is the expert, surgeon, entrepreneur, artist, and mom Sandra Paim. With theoretical and practical lessons, she will be covering all the main principles and techniques most frequently applied, whether for a one-time-use or a keepsake candle. Moreover, you will learn all the do's and don'ts that will save you time and other resources you would otherwise waste with several trials and errors. Custom birthday candles are one of the most delightful and wow-catching pro crafts with a relatively short learning curve.
If you wish to learn this skill AND also open your business, take advantage of our comprehensive course "The Custom Birthday Candles - Art & Business Comprehensive Course: Mastering the Art of Keepsake Candle Decoration and Running a Very Successful Business " that bundles this "Master the Art" series with the Business series.
This training is 1h 21min in length and you will earn a certificate of attendance at the end!