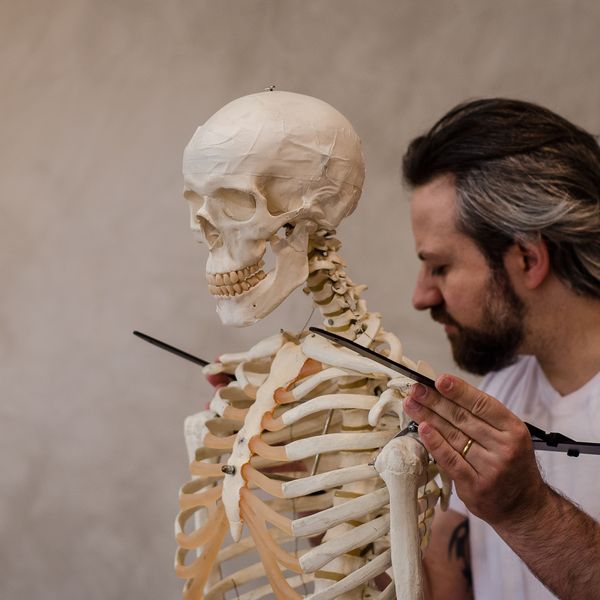 CURSO ISAK NÍVEL 2: PERFIL TÉCNICO COMPLETO (FULL PROFILE)
Certificar profissionais e estudantes de áreas da saúde e do esporte para o uso das técnicas em 43 medidas antropométricas internacionalmente estandardizadas pela International Society for the Advancement of Kinanthropometry (ISAK). Trata-se de uma acreditação com reconhecimento internacional na formação de um perfil técnico de Antropometrista.
O curso de acreditação ISAK nível 2 é limitado a Antropometristas com acreditação ISAK Nível 1, há pelo menos seis meses (pré-requisito). Entre esses, estudantes e/ou profissionais de áreas afins, que visam ampliar seus conhecimentos e oferecer aos seus clientes uma avaliação mais completa e minuciosa, podem participar. *Para realizar a inscrição, é necessário enviar para o e-mail contatomedsize@gmail.com, uma cópia em pdf do certificado de acreditação ISAK nível 1.
10 horas de teoria 100% on line + 3 dias de prática presencial.
Escolha uma das cidades abaixo para cursar os dias de treinamento prático e nos informe pelo email: contatomedsize@gmail.com
- João Pessoa: 13 a 15/08/21, Hotel Nord Class Tambaú
- Aracaju: 27 a 29/08/21, local à definir
- Recife: 10 a 12/09/21, Hotel Bugan
- Fortaleza: 15 a 17/10/21, Hatel Mareiro
- Salvador: 05 a 07/11/21, Hotel Vila Gale
*As aulas teóricas estarão disponíveis a partir de 1 de março/2021 e o período total para assistência é 1 ano.
Materiais incluídos na inscrição: Segmômetro Cescorf, Paquímetro de alumínio 60 cm Cescorf, Livro-manual ISAK, materiais didáticos, Software MedSize (em Excel) para cálculos da composição corporal em cinco componentes (modelo Kerr & Ross, 1988), indicadores de saúde, proporcionalidade e somatotipo. *Os materiais incluídos no valor da inscrição possibilitam aplicabilidade imediata dos conhecimentos adquiridos no curso.