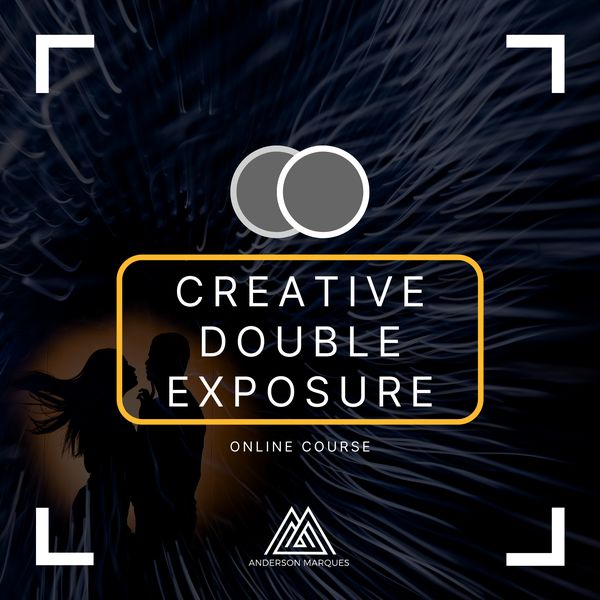 PRE-ORDER
​Welcome to the Creative Double Exposure Online Course!
Anderson Marques, elected Photographer of the Year at Inspiration Photographers, with more than 300 international awards in his career will teach you how to create your double exposure images and your entire creative process for this type of image.
The course that will make you open your mind to explore the creativity in your photography with incredible results!
You will learn how he plans, what he thinks when creating, how he executes and how he finishes his images in double exposure.
Double exposure is a feature that can be used directly in your camera or in post-production that allows you to obtain surreal and unusual results, making your photography impactful and an object of desire.
If you are here at the moment it is a sign that you have already purchased the course in its pre-launch with a more than special value in pre-order!
We are sure that you will learn a lot here!
As it is a pre-launch, the content will be available later, starting on November 30th, the content will be available for you to access and learn about Creative Double Exposure.
We will notify you by email as soon as the content is available
:)