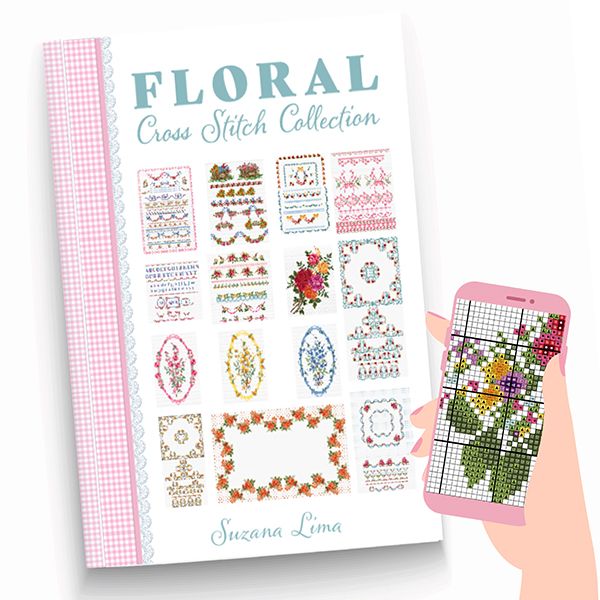 An amazing collection of more than 70 motifs divided in 12 sections.
In this collection you will find a superb range of floral designs to apply to a variety of cross-stitch projects, such as bedding, lampshades, cushions, curtains, towels and more.
The styles on these beautiful and timeless pieces are inspired by Victorian and Edwardian eras.
Even though the designs appear complex, much of Lima's skill is in designing them to be as simple as possible for the casual cross stitcher to make.
Her designs are noted for being extremely enjoyable to stitch - and suitable for beginners to advanced embroiderers.