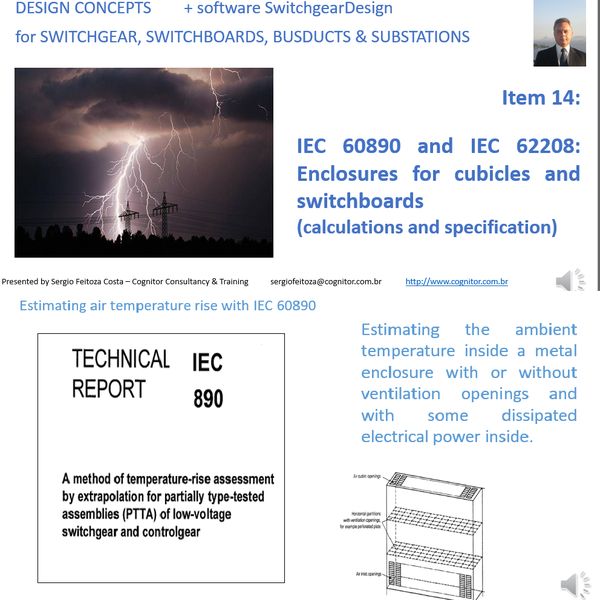 We explain how to do calculations of the temperatures of fluids inside enclosures filled with the typical components of switchgear (IEC 60890) and how to specify empty enclosures to be used for switchgear ( IEC 62208). IEC TR 60890 presents a method of (air) temperature-rise assessment by extrapolation for switchgear and controlgear.
It is applicable to enclosed assemblies or partitioned sections of assemblies without forced ventilation. It is based on the dimensions of the switchgear, the power dissipation , the size and existence of ventilations openings and the number of partitions. The results that can be obtained by this easy method are very good and consistent.
IEC 62208 enable the specification of empty enclosures for switchgear and controlgear assemblies. It applies to empty enclosures, prior to the incorporation of switchgear and controlgear components by the user, as supplied by the enclosure manufacturer.

Although prepared with focus in the IEC 61439 series (low voltage) the concepts are also interesting for medium voltage switchgear. These IEC documents have a considerable application for low voltage and medium voltage switchgear experts

Read More