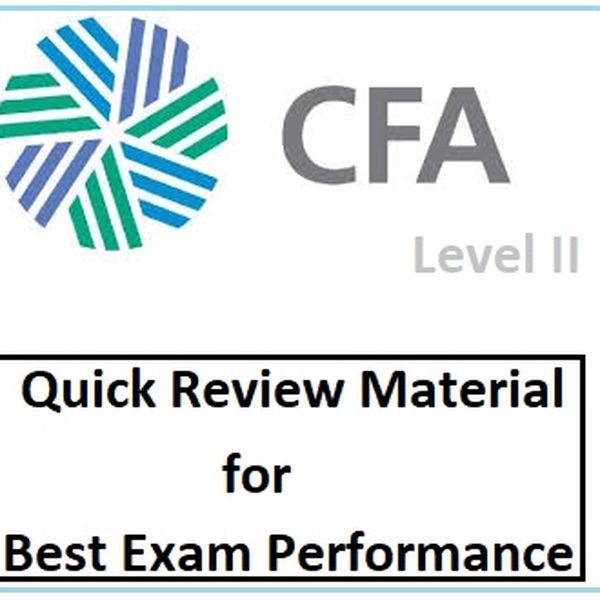 Studying for the CFA Level 2 Exam? This cheap and complete exam prep material may be a valuable additional resource to help you review all the content and pass the Charterholder exam!
This package includes quick review material for all topics covered in CFA (Chartered Financial Analyst) Program for the Level 2 Exam to be used as a fast and efficient source of exam content.
All topics are briefly described with its main important conceps, formulas, graphs, tables, examples and much more! The packages includes one quick review sheet for each of the chapters covered.
This material effectively helped its author and many other candidates to pass the CFA Level 2 Exam on his first attempt and may be a valuable resource to help you pass too! And the best part, available for a small price.
Please note that the material is meant for review purposes and should not be used as a single source for exam preparation!
Good luck on your studies!