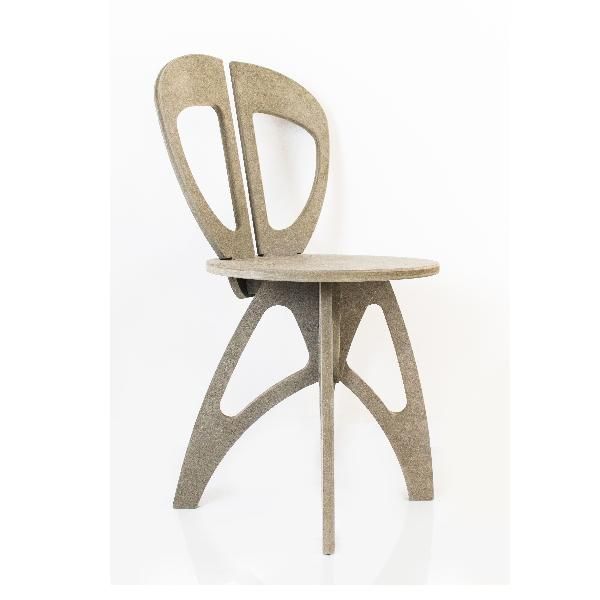 Arquivo vetorizado e editável em extensão .DXF, para a programação e fabricação em Router CNC.
Cadeira com formas arredondadas e orgânicas, ideal para decoração de salas de jantar, cozinhas, escritórios, home offices, etc.
Este projeto foi desenvolvido para a produção em Fabricação Digital (Router CNC).

Material: chapa de madeira (MDF ou Compensado) de 18 mm de espessura.

Ótimo aproveitamento de matéria-prima. São 5 cadeiras por chapa de MDF (2,75 x 1,83m). Tempo aprox. de fabricação: 15 min.

Vectorized and editable file in .DXF extension, created for programming and manufacturing in any CNC Router machine.

This is a chair with round and organic shape, ideal for dining rooms, kitchens, offices and home offices decor.

This project was developed exclusively for Digital Fabrication (via CNC Router).

Material: wood plate (MDF or plywood) 18mm thick.

Optimized usage of raw materials. You can manufacture 5 chairs in one MDF plate (2,75 x 1,83m).

Approximated time for manufacturing: 15 minutes.

Read More