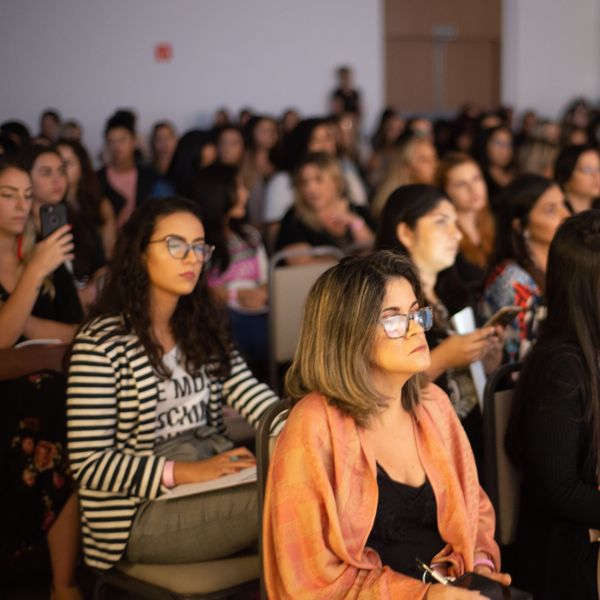 Será um MASTER CLASS de 1 dia de prática e teórica com uma experiência TRANSFORMADORA E UNICA para quem ama maquiagem.
Seja um maquiador profissional ou iniciantes e apaixonados por essa área.
Durante essa imersão você não precisará trazer modelos.

Você fará as técnicas e a prática em você mesmo. Se você precisa aprender as técnicas que os maquiadores profissionais utilizam e APRENDER mais sobre essa profissão.

Para essa experiência você pode trazer seu material de uso pessoal ou profissional para a execução da pratica. Nesse dia você receberá a lista de material sugerido também.

O certificado de participação esta incluído.

Chegue 20 min antes do início para credenciamento.

*Os assentos serão por ordem de chegada , então ideal chegar mais cedo.

Aguardamos você :)

Suporte e mais informações + 5521 99341-0124 / +1 215 303 3172

_____________________________________________

You will be a 1-day MASTER CLASS of practice and theory with a TRANSFORMATIVE and UNIQUE experience for those who love makeup.

Be a professional makeup artist or beginners and passionate about this area.

During this immersion you will not need to bring models.

You will do the techniques and practice on yourself. If you need to learn the techniques that professional makeup artists use and LEARN more about this profession.

For this experience you can bring your personal or professional use material for the execution of the practice. On that day you will receive the suggested material list as well.

The certificate of participation is included.

Arrive 20 min before commencement for accreditation.

* Seats will be on order of arrival, so it will be great with you arrive early.

We're waiting for you:)

Support and more information + 5521 99341-0124/+ 1 215 303 3172

Read More