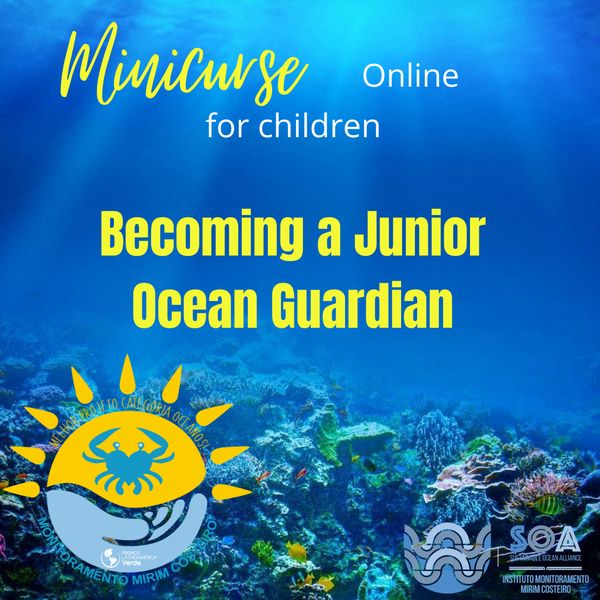 The main objective of this course is to promote knowledge and awareness about the importance to protect the Ocean and to engage children to become Guardians of the Ocean.
The course contains 8 classes which include several characteristics of the ocean, its ecosystems and their importance to the planet. Each class includes scientific experiments that reinforce the content learned in a practical way, besides from including additional resources to watch and investigate, like videos and websites that offer multiple educational resources.
The list of materials for each experiment is available in the content of each class, so that they can be provided in advance.
The course certificate will be available after child demonstrate through some images, that he or she has taken some action to help protect the Ocean.