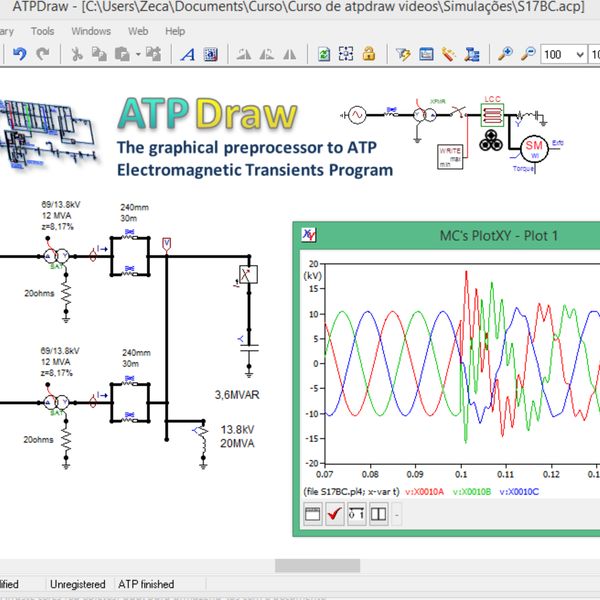 Curso/ Course: ATPDRAW FULL
Português and English.
17x Vídeos aulas/Video lessons

Software Free no curso/Software Free in course

45 dias para realizar o curso após matricula/45 days to complete the course after enrollment

curso completo de atpdraw, o atpdraw é um software livre, você irá baixar o programa nos arquivos do curso, junto com uma planilhas de entrada de dados, sendo bastante utilizados por engenheiro em consultorias, professores e alunos de engenharia em graduação, mestrado e doutorado, como exemplos no curso temos:curto-circuito, motores elétricos, cabos linha de transmissão, geração, harmônicos, proteção, linhas de transmissão, sistemas industriais retificadores, não possui os arquivos em power point, somente as videos aulas no software.

full course of atpdraw, atpdraw is a free software, you will download the program in the course files, along with a data entry worksheets, being widely used by consulting engineers, teachers and undergraduate, master and doctoral engineering students , as examples in the course we have: short circuit, electric motors, transmission line cables, generation, harmonics, protection, transmission lines, industrial rectifier systems, does not have the power point files, only the video lessons in the software.

Read More