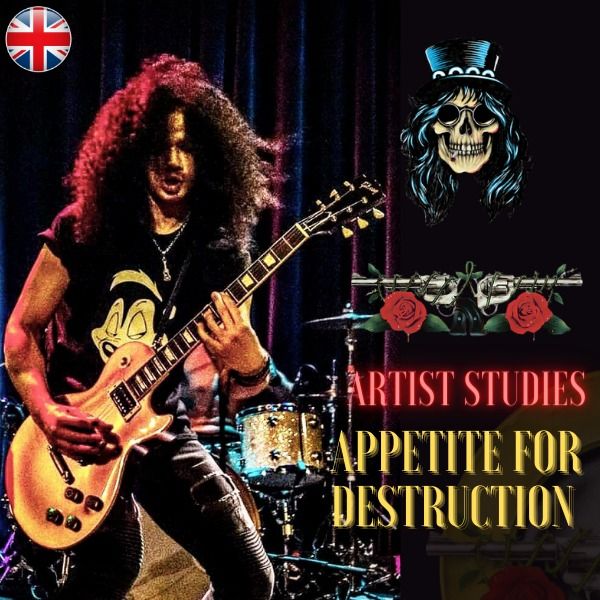 Appetite For Destruction, considerably the greatest Hard Rock album of all time, was the debut of Guns N' Roses.
In this course you will learn everything about the style of Slash in the classic album Appetite For Destruction. The course contains more than 180 videos that makes more than 24 hours of content and all that includes have accurate tablature for all songs.
Learn to play all the tracks, note for note with absolutely all the details of Slash's style:
01 - Welcome To The Jungle
02 - It's So Easy
03 - Nightrain
04 - Out Ta Get Me
05 - Mr. Brownstone
06 - Paradise City
07 - My Michelle
08 - Think About You
09 - Sweet Child O 'Mine
10 - You're Crazy
11 - Anything Goes
12 - Rocket Queen
The teacher of this course, Henrik Hartington, was chosen by Slash himself as the winner of the international guitar contest "Slash - Anastasia Cover Contest". Henrik have prepared this course with a high level of attention to detail so that you can learn how to play all the songs.