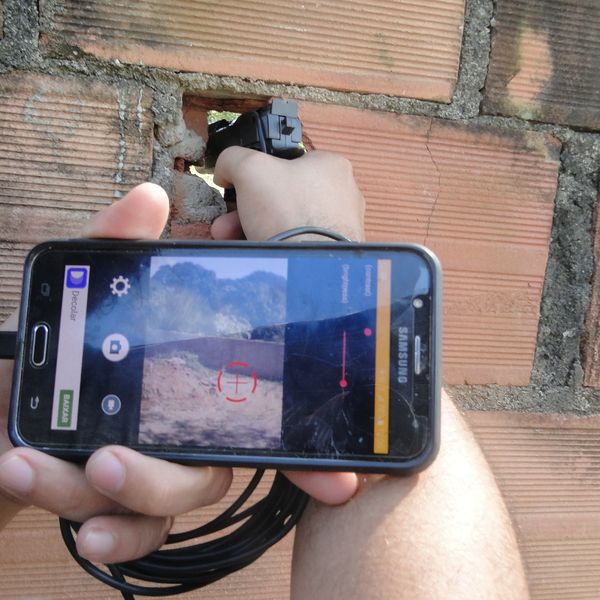 Imagine, you in a combat area with firearms, (real weapons or not). Few places to protect yourself but having an equipment that allows you to remain hidden with full visualization of your enemy. You protect yourself against enemy fire and you can still have 100% field of vision, you can shoot with perfect aim and remain invisible. NOW IT IS POSSIBLE!
WITH OUR PROJECT YOU CAN SHOOT BEHIND THE WALL, PROTECT YOURSELF, AND SHOOT AT THE SAME TIME, ALL THIS IS POSSIBLE WHY A CAMERA COUPLED IN THE WEAPON TRANSMITS EVERYTHING FOR CELL PHONE.
I spent a long time in order to create the "AIM OF THIRD EYE" be a tool aimed both for defense and attack in a protection position.

Read More