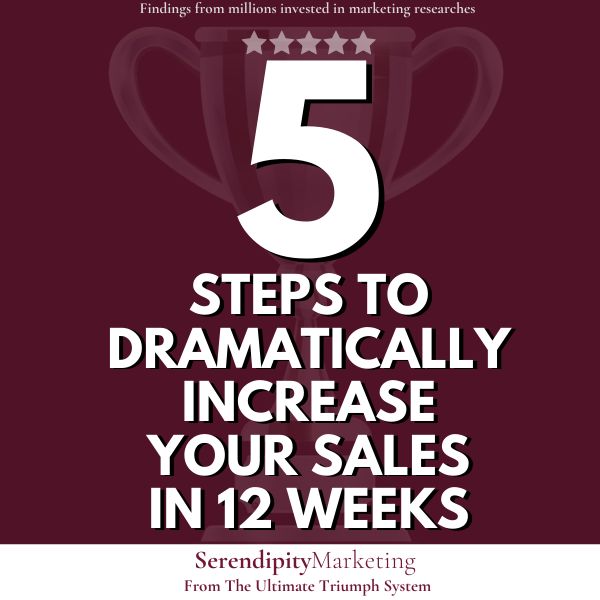 If you are ready to increase your sales (either you are starting from zero or you have already a business up-and-running), getting quick and fast results, the information you are going to find in this E-Book is the most valuable you are going to ever find.
Here is why:
- This is not like all the other e-books you can find. We don't want to waste your time, and that's why we have created this E-book sharing 5 easy to follow but extremely effective Strategies.
- We have personally invested time and money in studies and researches, getting to know what works for every industry.
- We have been using the same Strategies, part of our Ultimate Triumph System, to help hundreds of businesses generating exponential sales growth, and building long term stability and success.
- Each of these strategies can easily get an impact on your sales. Using them all together will generate the cumulative effect of an explosion in conversion and sales.