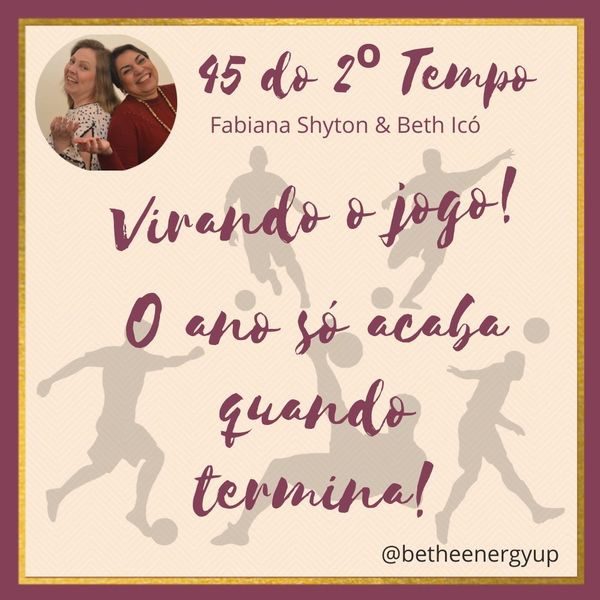 Como seria você aproveitar os últimos 45 dias do ano de 2020 para virar o jogo?
Ainda dá tempo! Porque o ano só acaba quando termina!
E o Be The Energy vai entrar em campo com você!!!
Serão 45 dias de conteúdos incríveis para que você possa montar um time de elite, treinar com efetividade, traçar novas estratégias, reconhecer seu potencial, conquistar a taça da vida e ainda entrar em 2021 fazendo um gol de placa!
Para isto vamos contar com diversas ferramentas de auto conhecimento, desenvolvimento pessoal e expansão de consciência, com a qualidade Be The Energy que você já conhece.
E aí vai escolher agora ou vai continuar esperando o próximo ano chegar para começar a criar a vida EXTRAORDINÁRIA que já está disponível para você?
Vem com a gente fazer parte deste time campeão AGORA!