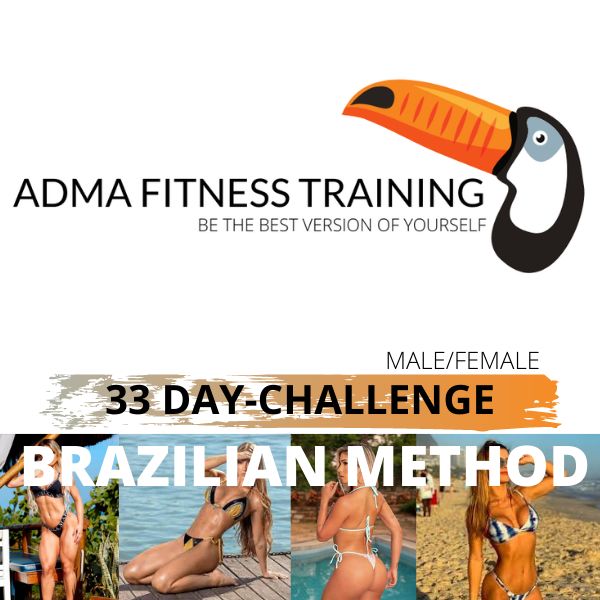 Adma Fitness Training (33-day challenge) is an honest and EXCLUSIVE e-book in the fitness market (2020). The e-book will show you and talk about techniques that you can apply, which bring real results in losing weight and fat through a Brazilian method (safe method) by manipulating the VARIABLES, at a speed that you thought would never be possible! In 33 days you will be able to lose up to 8kg of fat!!! IT IS EASY! To complement it, you will receive a planner that will help you with all the organisation and planning necessary, so that you can stay focused during these 33 days! It's a hell of a challenge!
.
*** ATTENTION: there will be EXTRA CHALLENGES!!! That will help you during every week of these 33 days! All designed to help you even more and it will be available at @admafitness Instagram page! ***
.
Are you ready? Ready to be the best version of yourself, achieve your maximum fitness potential, improve your self-esteem and improve the quality of your life, in only 33 days?
.
*Obs.: The information available on this E-BOOK doesn't replace professional medical opinion under any circumstances. Always consult your doctor or physician (before starting any exercise) on a matter relating to your health, treatments or medications taken by you or the people who receive your care and attention.
*For this challenge, having a gym membership is required.
.
Thank you!
.
Adma Almeida Farah